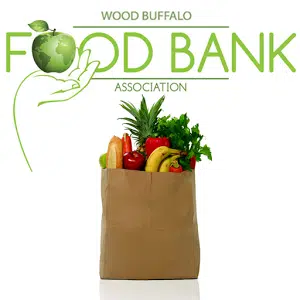 Thousands of dollars and pounds of food are being donated to the Wood Buffalo Food Bank.
The 25th annual Syncrude Food Drive and Corporate Challenge were held over the weekend, raising $342,224 and 76,935 pounds of food.
Both amounts were just short of the food bank's goal.
"Following last year's incredible fundraising totals, we knew that the numbers this year wouldn't be able to compare, as 2016 was truly a unique year and took us by incredible surprise," said Arianna Johnson, Executive Director of the Wood Buffalo Food Bank, in a release.
Last year, they raised $553,290 and over 80,000 pounds of food.
Johnson adds this year's goals were compared to 2015 as they thought this would be a more reasonable number to reach.
"With people still missing from our city, the economy affecting our families and our region, and the cost of our recent experiences, we really didn't know what to expect. However, Fort McMurray surprised us yet again, and even when so many going through tough times, we saw so much giving."
Grocery stores across Fort McMurray and Anzac took part in the Food Drive from December 1 – 3, raising an additional $49,865.
Around 650 people also volunteered their time at some time over the weekend.