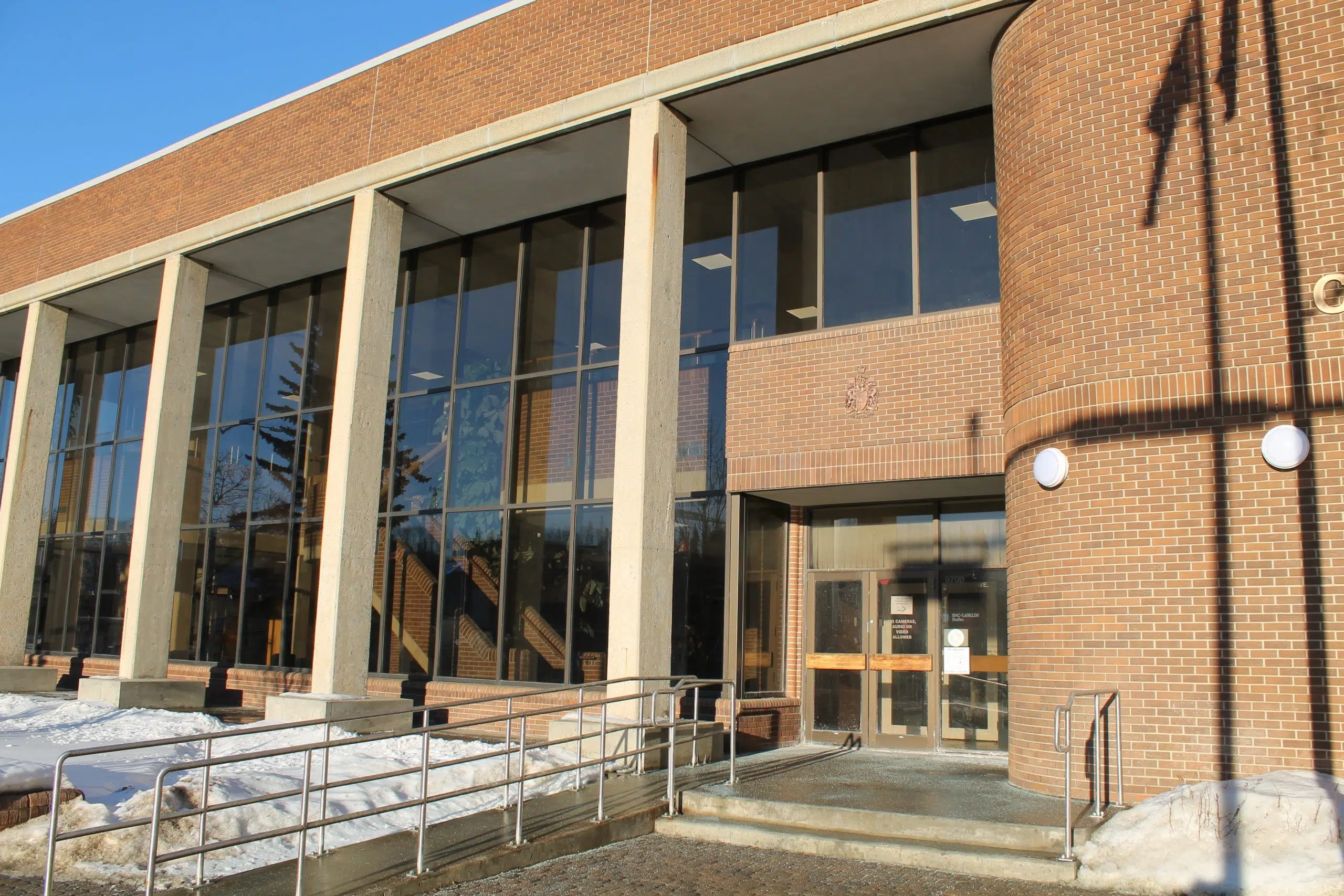 The man accused of first-degree murder in the March 2015 death of Anthony Yasinski took the stand on for the first time on Monday.
As the trial enters its third week, the defense called Nigel LaFrance to testify about the morning in question of March 17, 2015.
Defense Attorney Gregory Lazain told the court they'd get a chance to hear the accused's side of the story. From LaFrance's upbringing, to his sometimes volatile relationship with his father, to his descent into alcohol and cocaine addiction, all the way to the events that took place before and after the death of Yasinski.
While addressing the jury, Lazain said they'd hear of a young man who had virtually no support on an emotional basis as a youth, the story of someone who started consuming cocaine at just 17-years-old, and the story of a person who had no criminal record, prior to the morning in question.
Lazain started questioning with asking about how LaFrance had originally come to Fort McMurray.
LaFrance told the court of how his family moved to the region in 2007 when he was in grade six. That same year, at just 12-years-old, his mother introduced him to alcohol, he said.
When his second sister was born in 2008, LaFrance's mother and his two sisters moved back to Ontario, leaving Nigel with his father, Vernon.
LaFrance noted his mother and sisters would be in and out of Fort McMurray from that time to 2014 – often leaving Vernon to be the only adult authority in his life.
He said this was a stressful time in his life, as he often relied on his mother for emotional support but his father was close to spending every night either intoxicated or at a bar.
LaFrance added it was at this point, his alcohol consumption started to increase.
His mother, being back and forth from Fort McMurray, would sometimes supply Nigel with alcohol and his drinking began to affect his school and personal life.
Around January of 2013, LaFrance was hospitalized due to issues with his liver. He used the time to ween himself off alcohol.
His stint with sobriety lasted for about five months, however; LaFrance pointed out that it was around this time, his father Vernon introduced him to cocaine.
He would add that this decline into cocaine abuse lead to his decrease in alcohol consumption.
LaFrance told the court that the first time he'd ever seen the substance was walking into a garage with a friend and finding his father consuming lines.
He went on to say that's when his father offered a line to he and his friend.
When his mother left again in 2014, his father began to drink more heavily than ever and while working for Beacon Hill Mechanical, LaFrance said his cocaine use had hit a 'plateau'.
He noted he was up to one-to-two grams per day while working and on weekends, he would consume anywhere between 3-and-7.
After getting laid off by Beacon Hill Mechanical, LaFrance was not regularly employed from December 2014 to the time of his arrest on April 7, 2015.
Between January and March of 2015, LaFrance said he just worked odd jobs and purchased his cocaine from a variety of different sources. One of those sources was 26 year-old Anthony Yasinski.
Despite any financial woes, LaFrance said he would ask his girlfriend Michalla Jones for funds, or he would borrow it from friends in order to support his habit.
On the night of March 16, 2015, LaFrance contacted Yasinski, who he did not know by name, to purchase a gram of cocaine with Michalla. The money came from both Michalla and a friend of Nigel's.
After consuming the gram, Michalla and Nigel felt they needed a bit more. LaFrance contacted Yasinski a second time, at around 4 a.m. on March 17, and asked for a 'front', offering a necklace chain and a ring owned Michalla, in exchange for two grams.
Again, Yasinski delivered the drugs, and again the cocaine was consumed by Jones and LaFrance.
The third time, LaFrance said they called Yasinski – he told the court that his plan was just to rob Yasinski, which is contradictory to the statement made by Jones when she spoke to police a third time that LaFrance had told her his intention was to rob and kill Yasinski.
LaFrance wept tears from his eyes as he told the court of how the altercation with Yasinski had occured from his point of view, constantly pointing out how the ordeal had left him scared and nervous.
He went on to explain how because of their financial difficulties, he'd planned to use the knife – which he'd kept in his night stand, to threaten Yasinski and rob him of his money.
LaFrance said when he got into Yasinski's car, he played over his plan in his head – how he'd pull out the knife, how he would get the money and how he would make his escape.
When Yasinski stopped the car, LaFrance said he pulled out the knife and attempted to threaten him. He said this point, Yasinski grabbed LaFrance's hand and a struggle ensued.
As the struggle took place, LaFrance claimed that Yasinski had told him "you're going to die tonight!"
According to LaFrance, the next thing he remembered was being covered in blood but he was unsure of whose. As Yasinski escaped out the driver's side, LaFrance said he was in shock. He grabbed money from Yasinski's glove box as well as two cell phones and then fled home.
It was March 19, 2015 that police executed their search warrant and on April 7, LaFrance was officially charged with First-Degree Murder.
Lazain pressed LaFrance on the morning in question over and over, reiterating LaFrance's perspective of the truth: that killing Yasinski was never an intention.
Later in the day, the defense also went over the various letters LaFrance had sent while incarcerated. LaFrance wrote a letter to the Yasinski family to try and clarify from his perspective, what had occured on the morning in question.
He also wrote a letter to Jones, asking her to tell police that he only intended the robbery.
An additional third and fourth letter were written to LaFrance's former friend Kaven Foley, telling Foley to get Jones to tell the truth – which was counter to her third police statement.
The Crown will have a chance to do their cross examination on Tuesday when they trial resumes.