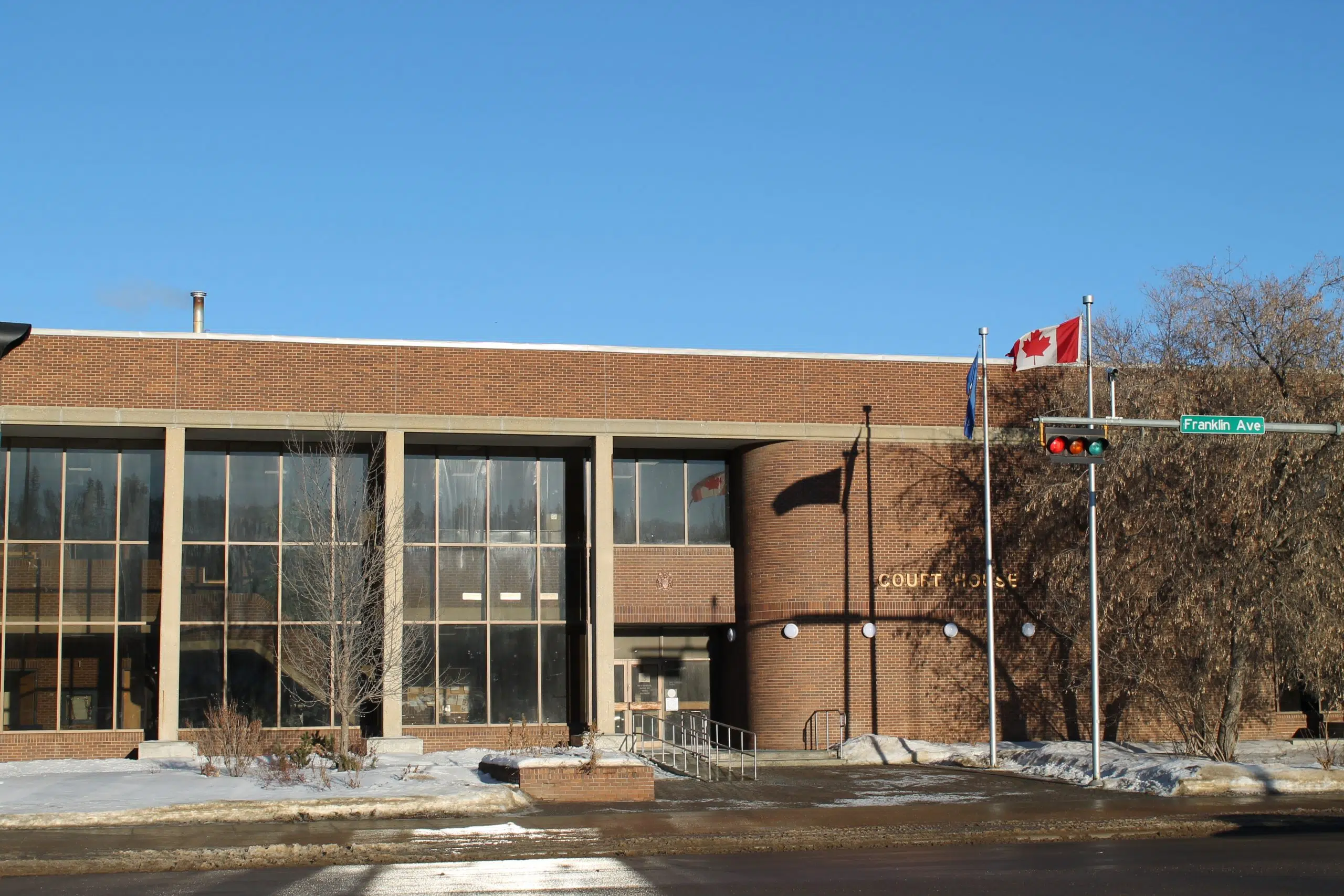 "I need you to say that I didn't plan on killing him, tell them I just planned on robbing him."
That is just part of an excerpt that was read by Crown attorney Walter DeVenz, from a letter sent to Michalla Jones, the former girlfriend of Nigel LaFrance.
The Fort McMurray man was back in a court today, facing charges of first-degree murder in the March 17, 2015 homicide of 26-year-old Anthony Yasinski.
DeVenz read a few paragraphs of the love letter aloud in court, noting it's confliction to Jones's prior testimony that LaFrance told her he wanted to rob and kill Yasinski over drugs – a statement which Jones reportedly thought was a joke.
The letter also read: "What you say at my preliminary will have a huge impact on what happens to me."
However, no preliminary trial had ever occurred despite LaFrance entering a not guilty plea, long before the trial.
That letter had been written on August 17, 2015, a few months following the murder and Jones eventually turned it into RCMP in March of 2016.
DeVenz used his closing remarks to reference and enter the emotional letter as a final piece of evidence and as an admission made by LaFrance.
Prior to the letter's submission, the court heard testimony from LaFrance's former best friend, Kaven Foley.
Earlier in the week, the court heard arguments that reasoning behind LaFrance's motive to rob Yasinski had little to do with his substance abuse issues but rather a need to afford himself some food to eat.
As Foley took the stand, the Crown asked about that issue and he went on to say that he never knew food to be a problem with LaFrance, however; he also pointed out that LaFrance was not opposed to receiving the odd loan from Foley, if ever needed.
During Foley's testimony, a very emotional LaFrance sat in the defendant box, wiping tears from his eyes as the former spoke on their near six-year friendship.
Foley told the court their relationship began during their teen years back in 2009, while both attending Composite High School.
He often hung out at LaFrance's Prairie Creek home and over time, began dating LaFrance's sister, Sara.
At this point, Foley says he was aware of LaFrance's substance abuse issues and despite not necessarily being in support of his friend's choices, he says he didn't really consider what negative impacts the drug use and associated sleep deprivation might have been having.
During cross examination, the defense questioned Foley regarding LaFrance's relationship issues with his father, as well as if his substance abuse issues had any part in Foley's distancing himself.
Foley pointed out that while the cocaine use did play a small negative role in deteriorating their friendship, it never ultimately impacted LaFrance's attitude.
When it came to his relationship with his father, he added LaFrance would often try to avoid conflict or would "leave the room" – if there were ever a volatile situation between he and his father.
Foley described LaFrance as soft spoken, non-confrontational and even as his substance abuse increased, LaFrance never acted out of control and everything seemed relatively normal in his life – outside of the substance issues.
LaFrance's former best friend also went on to say between January 1 to March 17, 2015, it was unbeknownst to him of exactly how much cocaine consumption LaFrance and Jones were dosing on the daily, as well as how they had the means to even afford the drug.
The Defense is expected to continue with their case into next week, with a possibility that LaFrance takes the stand.
The trial continues Monday.