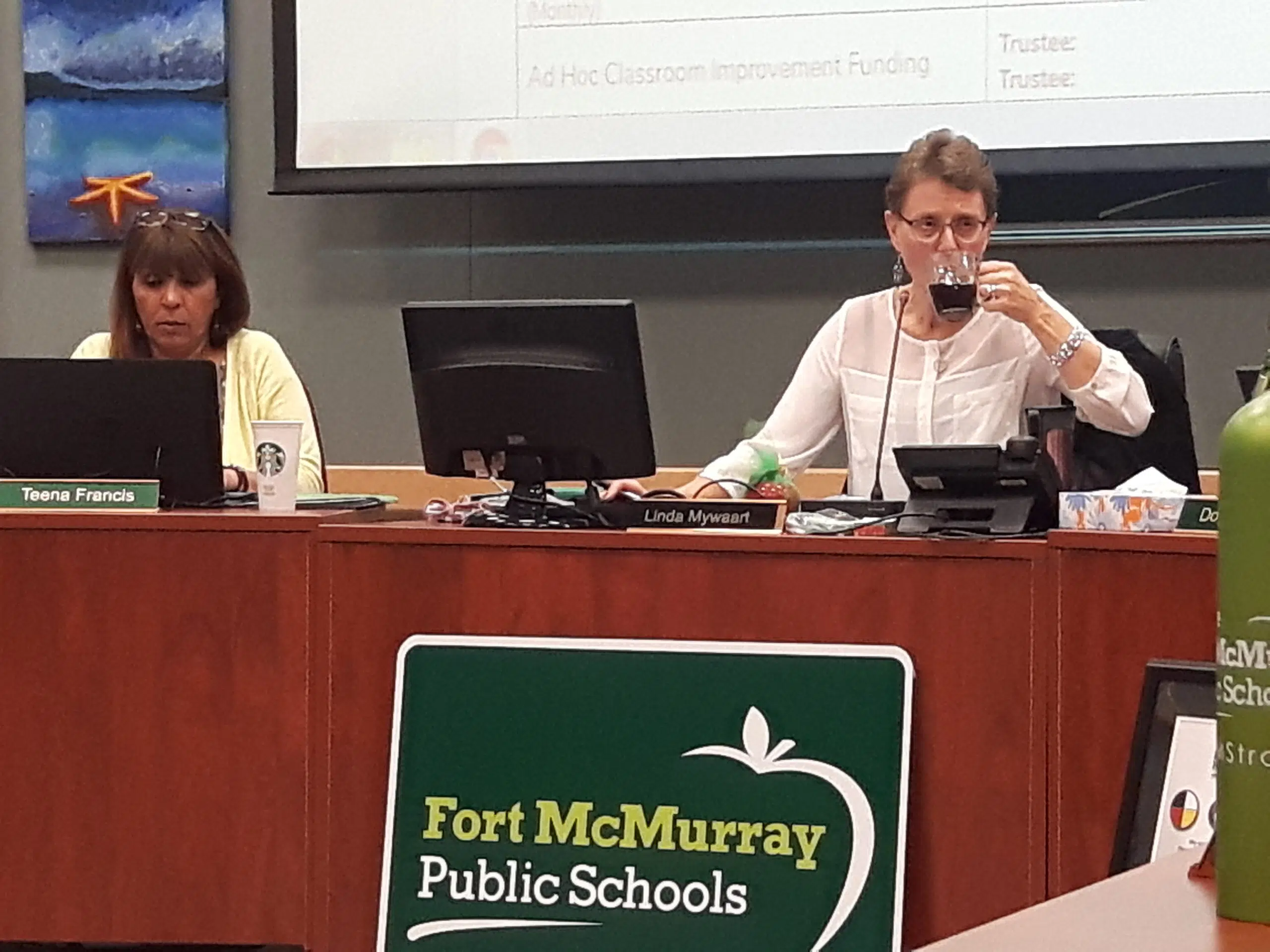 Composite High School won't be changing its name anytime soon.
Fort McMurray Public School District Superintendent Doug Nicholls told the school board at their meeting Wednesday they were not making any recommendation to change the school's name after receiving ample support from the public.
He says they received several hundred responses from different residents asking them to keep the name – many citing "history" as their main reason.
"History of the students, history of the parents, history of the community, and some very positive comments about 'once a miner always a miner,'" added Nicholls.
The FMPSD also received a petition against the name change from one of Composite's current students which had over 80 signatures from other kids in the school.
Board Chair Linda Mywaart tells Mix News she was a little surprised to see this amount of support.
"We wanted to hear from stakeholders, we wanted to give consideration to both current students and to those who have connections to the school from the past and we have responded to what we heard."
The FMPSD is now focusing all their attention on finishing the modernization of the school.
This includes changes to programs and more options for students through technology, careers, and trades.
They have also reached out to former mayor and Composite student Melissa Blake – looking for her input on the best ways the school can move forward.
"With her knowledge from the past of composite high, she can help to retain the pieces that are strong and working well at Comp, and she could perhaps, having been in the community and knowing it so well, help through new eyes and see how we can perhaps change and improve on some of the strengths that are there."
The school district is hoping to finish Composite's modernization by summer.