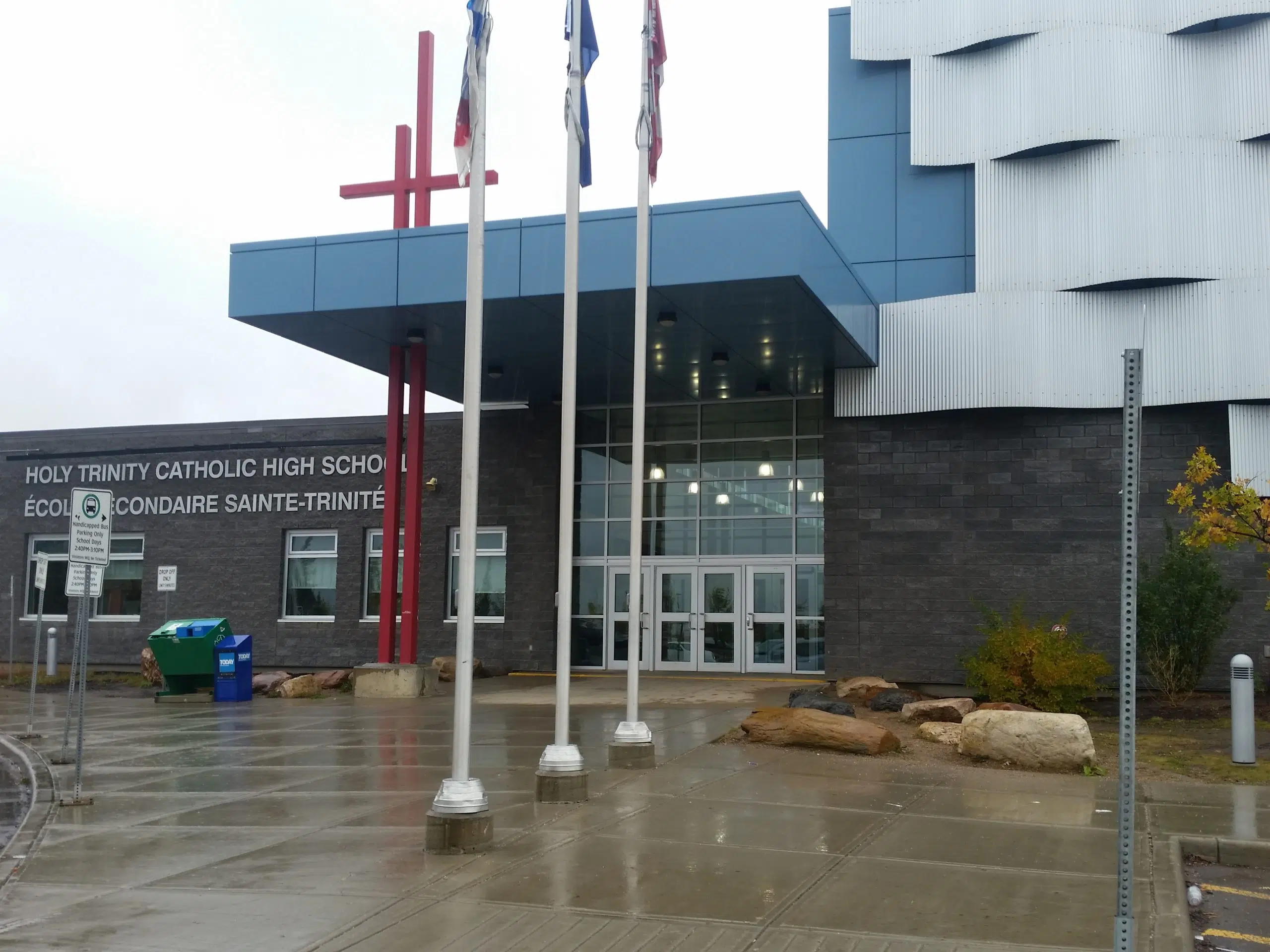 Holy Trinity Catholic High School went into a brief hold and secure Monday morning after bear spray was released inside the building.
Wood Buffalo RCMP responded to reports of a bear spray incident at the school around 10:30 a.m.
The Mounties say no specific individual was targeted or sprayed and no injuries have been reported.
The hold and secure lasted about 15 minutes until the spray irritant dissipated.
The school's surveillance footage was reviewed and a suspect has been identified.
Corporal Teri-Ann Deobald tells Mix News she's not aware of a link between this bear spray incident and the one at Peter Pond Mall Friday evening but says both files are still under investigation.
Holy Trinity school staff are now working with RCMP and say they are treating this matter very seriously.
Police won't be releasing further information as youth are involved.