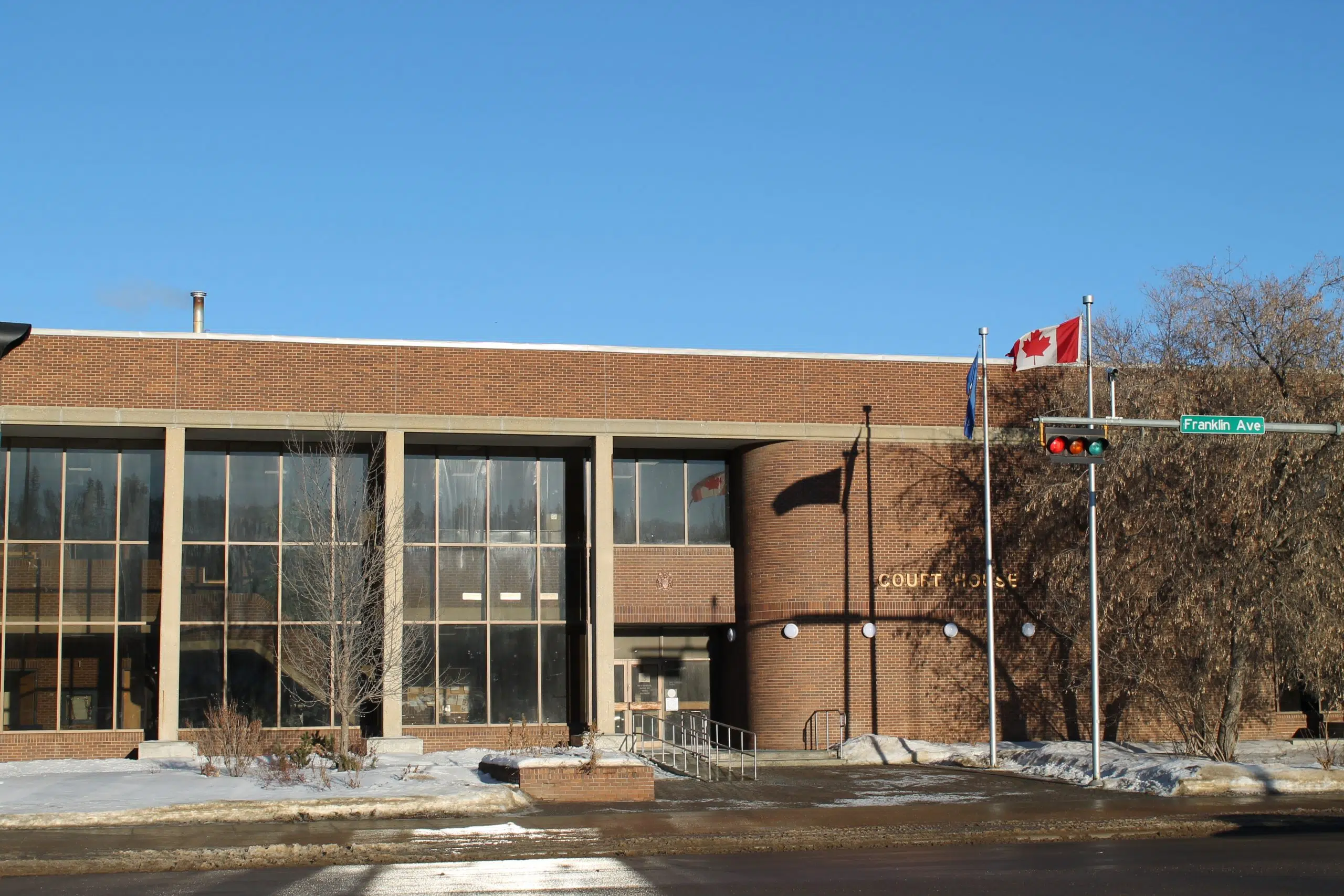 "When he decides he's going to do something, he does it."
Those were the words from the ex-girlfriend of Nigel LaFrance, a Fort McMurray man charged with first-degree murder, when Crown attorney Walter DeVenz asked her what was on her mind when her ex-boyfriend suggested robbing and killing Anthony Yasinski, back in March of 2015.
Michalla Jones took the stand Thursday as the trial continued for LaFrance who is accused of murdering the 26-year-old.
The 22-year-old told the court she had met LaFrance through a mutual friend after attending different high schools in Fort McMurray.
Jones's relatives did not approve of what was described as an 'unhealthy relationship', but despite their concerns, she moved in with LaFrance in 2014.
The Crown heard Jones's testimony that when she and LaFrance began their relationship, they inevitably slipped into a cocaine addiction which according to her, lead them to consume up to 3 grams of cocaine between them per day – at least four days a week.
Jones told the court on the evening of March 16, 2015, that she and LaFrance had been on a bit of a bender for several days and were running low on their supply.
They also realized that they did not have enough money to stock up.
Jones told the Crown that Yasinski was a drug dealer, who Nigel had purchased cocaine from on a few occasions and on some of those occasions, Yasinski had been known to 'front' or 'spot' the drugs – meaning he would give the drugs to LaFrance, with the intent that he be paid back at a later time.
However, according to Jones, Yasinski was not in a position to make any such arrangements, which reportedly flustered both she and LaFrance.
Later that day, LaFrance told Jones that he wanted to rob and kill Yasinski – a statement which Jones reportedly thought was a joke.
She went onto tell the court that she witnessed LaFrance take the murder weapon, a small knife, and when Yasinski arrived, LaFrance entered the vehicle and they drove off.
It was at this point that Jones decided to go for a walk and upon her return, she found LaFrance in his underwear, with his clothes stained in blood and he had stolen some cell phones, jewellery and $80 from the deceased.
Jones says LaFrance then smashed the phones, disposed of them in a cat litter box and they spent the money on cigarettes. LaFrance later threw the knife into a neighbour's yard.
It was on April 7, 2015, after a search warrant had been conducted that police arrested LaFrance for the murder of Yasinski.
According to testimony, Jones had made a total of three statements to Wood Buffalo RCMP from March 19, 2015 to April 10, 2015.
The court heard that Jones had initially lied to police during those first two statements, stating her reasoning was that she was scared for not just her own well-being but that of LaFrance's as well.
Having never been involved with anything as serious as murder, Jones eventually feared that her lying to police might land her in trouble as well.
On April 10, she talks to police again but it isn't until she watches a video featuring a confession from LaFrance that she decided to be truthful to the police.
In the video, a constable enters the room and tells LaFrance he is being given a chance to get Jones to be honest with investigators.
He tells her to "tell the truth, everything you know," and adds "I confessed, I couldn't live with the guilt, I love you so much."
As the video played in the courtroom, LaFrance bowed his head, trying to deflect the emotion that was all around after having already lived through it.
After being shown the video, Jones confessed to all her knowledge of the situation.
During the cross-examination, Defense attorney Gregory Lazain questioned Jones about the couple's cocaine use.
He highlighted how it had affected their sleep, moods and possibly even resulted in some false memories.
The defense's aim was to show that Jones's cocaine use may have lead to some made up memories or delusions and therefore her testimony could not be credible.
Before adjournment, Jones told the court that if she'd known LaFrance would've gone as far as murder, she never would've considered even touching drugs.
The trial resumes Friday.