If your looking for a new show to fill that Marvel sized hole in your heart; Netflix just gave us the perfect show to do it. "The Punisher" is a continuation of Season 2 of "Dare Devil" so I highly recommend watching Dare Devil before beginning this show (also be ready for spoilers for Dare Devil if you continue reading.) We follow Frank Castle after the events of Dare Devil where he has faked his death and is living a new life as a construction worker. He keeps to himself and is very disliked by his co-workers for just being weird and standoffish, as you would be fresh off faking your own death.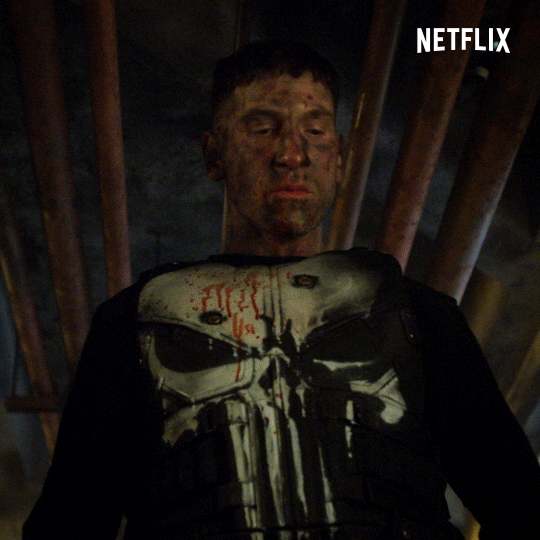 Frank is forced back into his Punisher persona when he witnesses some of his co-workers attempting to kill someone outside the construction site. He brutally ends their lives saving the life of a young man named Donny. It was because of saving this mans life that Frank is discovered by a computer hacker named Micro.
"The Punisher" delves deeper into the psychological trauma of Franks time at war and the loss of his family in a really emotional way while we see Frank struggling to find out who Micro is and just how he knows Frank is alive. I rate "The Punisher" 9.7/10.
Check out the trailer!