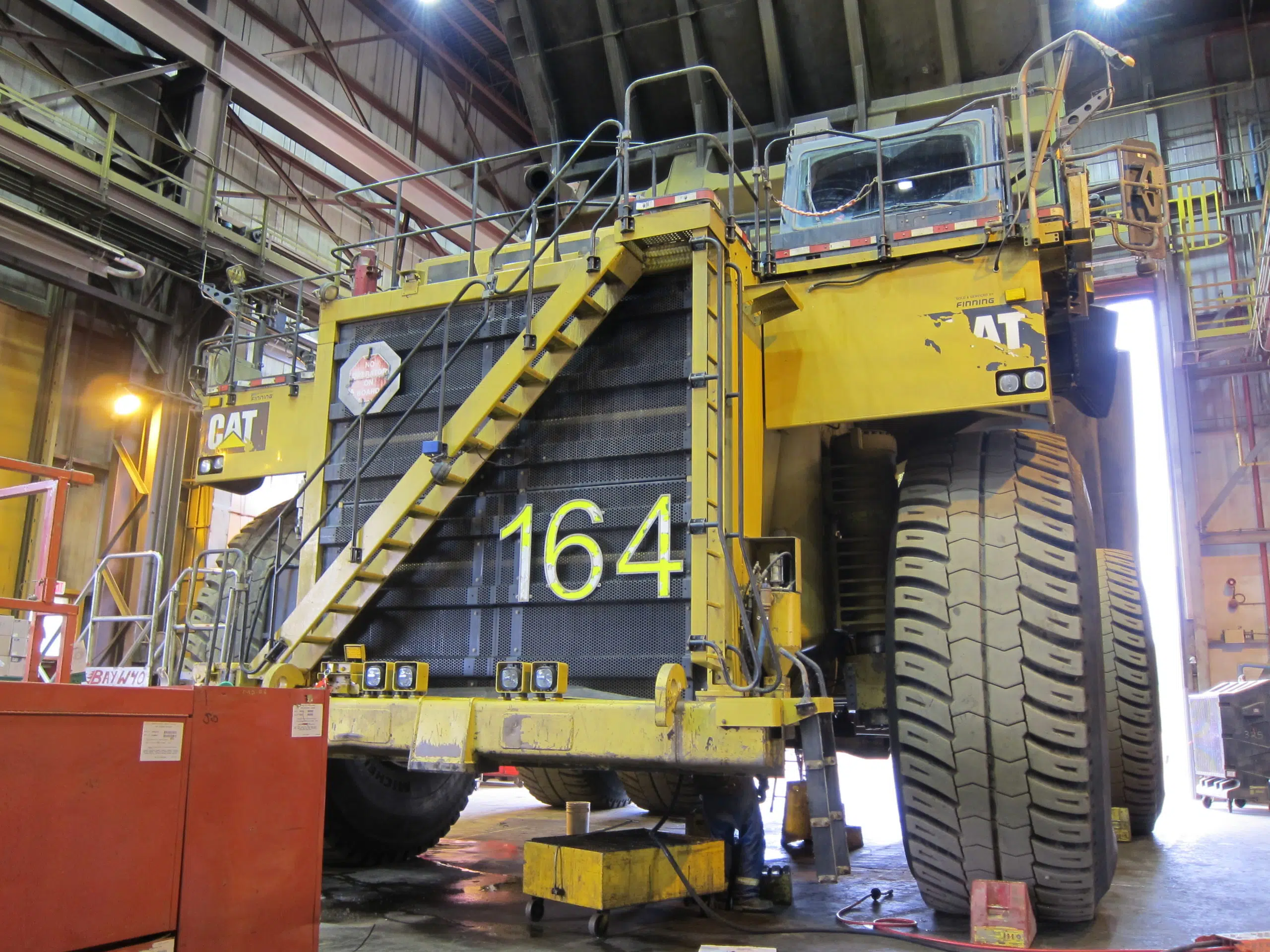 Syncrude is celebrating 20-years of hydrotransport, a technology developed by some of the companies employees.
Back in 1997, Norm Weigelt, Steve Morrison, and Robert Bailey helped "transform" oilsands mining through this new energy efficient method.
Before, oil companies would use draglines and bucketwheel reclaimers to load conveyor belts. This process helped take oilsand from its original Base Mine to the Extraction plant.
The hydrotransport technology uses shovels to dig the ore and load haul trucks which then carries the ore to crushers. The crushed oilsand then goes into a surge pile and mixed with warm water. The slurry being made is pumped through a pipeline which breaks down the material as bitumen begins to separate.
"We were moving to more and more remote locations and different leases, and the old dragline bucketwheel conveyer technology wasn't feasible because some of our leases could be 20-30 kilometres away so the ultimate goal was to be able to continue on and be able to get oilsands slurry to our existing upgrader," said Morrison.
The pilot project for the technology started back in 1993 with eight employees from mining and extraction.
Morrison tells Mix News the biggest challenge they face was getting the ore pumping to the plant from the remote locations.
"Our plant was about five kilometres from the existing upgrader so we had to pump ore in a slurry and sometimes the ore may have been great rich in oil, so it made it difficult – it plugged up a lot and sometimes plugged up our lines."
He says they eventually found ways to mine ore "from different benches and different grades."
When the north mine opened back in 1997, Syncrude launched the first full-scale commercial application of the technology, which led to Suncor and people from all over the world coming to see the prototype.
Early on, Morrison knew they had something special being developed.
"From the first time we put ore in it, we found out it was very successful and it wasn't long, just a couple of months before we were outperforming some of our existing systems, it became one of our main production systems quickly."
Mildred Lake Mining Manager Lorne Shearing says this also helps the company get a quicker turnaround with their production.
"We can access ore more quickly and we wouldn't need to expose as much as the ore body to really start delivering it, so you get a quicker return."
Jobs were also changed, especially with shovel operators.
"As a shovel operator, we were primarily responsible for moving waste to expose the expose the benches. Once we became the primary method of delivering ore, on many occasions we would have shovels in ore delivering that to the plant."
Right now, Syncrude continues to look for ways to upgrade the hydrotransport with no ends in sight for this still "new" technology.