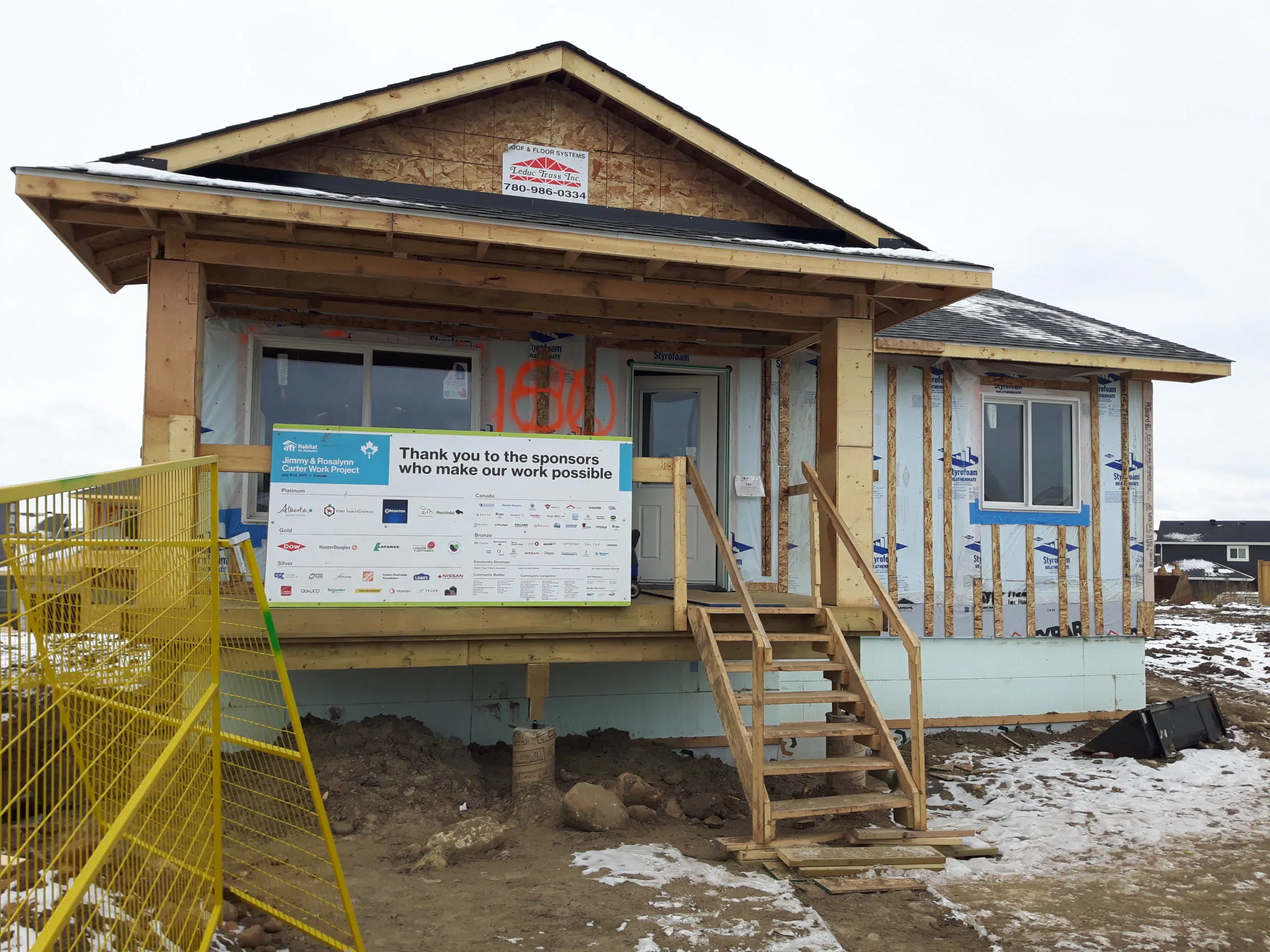 Habitat for Humanity Wood Buffalo's NSUUR program is getting a bit of a boost from the United Farmers of Alberta Co-operative Limited.
On Wednesday, UFA and their local affiliate Spruceland Lumber presented the reconstruction project with a $35,000 donation.
The funds, were accumulated by members and employees of UFA and will be put toward a trust account for uninsured and under-insured homeowners to have access to materials at Spruceland for their rebuilds.
NSUUR is a group of charities working together in a co-operative way, by collaborating on certain parts of the process needed to support the 317 families who did not have sufficient insurance at the time of the fires to meet their needs for rebuilding their homes.
HFHWB Executive Director Crystal Lewis-Wilton tells Mix News this will reduce the financial burden on their partner homeowners.
"Just the fact that we're able to purchase these materials at-cost is significant because it gives us a huge saving. UFA is not making any money, Spruceland is not making any money from this and it just allows us to move our rebuilds forward quicker."
The charities that make up NSUUR include HFHWB, Samaritan's Purse, Mennonite Disaster Services, FuseSocial and World Renew.
Wilton says UFA decided to make this donation due to their intrigue in supporting the rebuild and the ongoing NSUUR projects in Beacon Hill.
"They decided to help groups of social profits that were working together for families who couldn't rebuild their homes. Habitat for Humanity, being a local organization and one of the few with active projects on the go right now was where they decided to put the money because they know we will be able to use it over the next couple of months."
Corey Funk is the General Manager of Spruceland Lumber which is owned by UFA and he feels the best way to utilize the donation is to give back to those in the community who've lost so much and put it in the hands of the ongoing HFHWB projects.
He says by donating to NSUUR, these homeowners are getting the help they need.
"Down at the store, we've set up that trust account for them to use these funds towards the cost of the materials. So, it could be anything from lumber, building materials, wiring, anything they need that we can support them with that they can pull from the store to support their builds."
These funds will immediately help HFHWB projects that are currently underway.