It's kind of weird to think about how it came out 21 years ago! It was such a huge part of childhood but it came out I was 3, apologize if that's makes anyone of you feel old!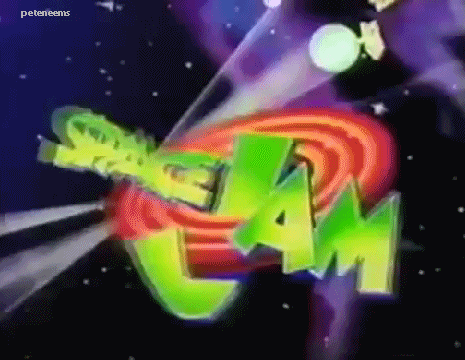 But in honor of that I have found 8 facts that you didn't know about the movie!
1. There was an arena built so Jordan could play hoops between scenes
Negotiated into the contract that Warner Bros would build an air conditioned arena, so Michael could keep his skills sharp and blow off steam after long hours in front of a green screen.
2. The director wanted Michael J. Fox or Chevy Chase for the role played by Seinfeld actor Wayne Knight
3. Ex-Washington center Gheorge Muresan was almost in the movie
4. Pytka claims he's responsible for getting Dennis Rodman to Chicago
5. The original website — which was designed and launched before that was a normal thing in Hollywood — still exists
6. Jim Rome still gets checks thanks to his cameo
Jim Rome was in Space Jam for 42 seconds. Rome played himself, ripping Michael Jordan's baseball swing and laying down some shade ("Someone get this guy a tennis racket!"). It turns out, Rome's performance proved quite lucrative for him.
7. There was a shot taken at Disney in the flick
I've seen the movie so many times, and I am such huge Mighty Ducks fans but I never noticed this till now!
8. MJ and Bugs Bunny starred in commercials together before their Hollywood turn
Apparently, there is a Space Jam 2 in the works with LeBron James! I loved the movie, and of course I would go see it, but Space Jam is a modern classic it can never be replaced!