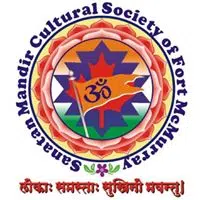 A society in Fort McMurray is looking to create the most northern Hindu temple in the world.
The Sanatan Mandir Cultural Society of Fort McMurray has purchased two acres of land in Abraham's Landing for the temple, along with a cultural centre.
They've already spent $1.8 million on the land and are looking to raise up to $4 million for the actual construction.
President Kalpesh Patel tells Mix News they're struggling to raise the money mostly due to the economy and the price of oil.
"This is a single source of income here in Fort McMurray and we're all dependant on oil. Generous donations are now controlled donations so it's a bit of a struggle."
Patel notes they have been able to raise $1 million – with the funds coming from the Multicultural Association.
The temple and cultural centre would cover 30,000 square feet.
It will be a new home for over 900 members of the society who've had to use a basement in Timberlea and school gymnasiums for worship and events.
Patel says they've simply outgrown their current home.
"When we conduct a program or event, we're at the point where we have 300 plus people at the time which means we can't fit them all into that basement."
Over the next few months, the society will be relying on different events, volunteer opportunities, and their members to help raise awareness and the funds needed for the temple.
"They are definitely committed with time as well as committed with some sort of financial perspective, whatever they can." added Patel.
He notes they are hoping on starting and finishing construction all within the next two years.