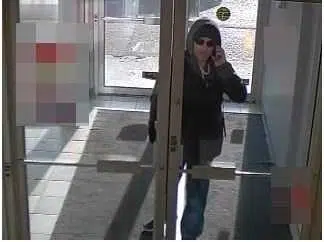 Wood Buffalo RCMP are searching for a man involved in an armed robbery at a bank in downtown Fort McMurray.
It happened on October 28 around 4 p.m. at the Scotiabank on Franklin Avenue – near Alberta Drive.
Police say the suspect entered the location, demanded money and left with an undisclosed amount of cash.
No one was injured during the incident.
The Mounties are now searching for the suspect. They say he was wearing a grey coloured jacket with a hood, blue jeans, dark sneakers with a white sole, a dark toque and sunglasses and was carrying a green and black backpack.
Anyone with any information is asked to contact Wood Buffalo RCMP or CrimeStoppers at 1-800-222-TIPS (8477).