I am without a doubt the most crankiest person when it comes to waking up. I don't like it, whether it's 6am or noon, getting out of bed is a struggle for me. Which I guess it isn't bad thing!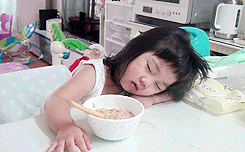 If you are like me you love hitting the snooze button and getting that extra 8 min sleep 5 times, you are smarter! 
Turns out it might actually be a good thing.
According to the new study "Why Night Owls Are More Intelligent".
People that are in control of when they sleep and wake up, typically end up being smarter, more creative and even happier in some cases.
Researchers Satoshi Kanazawa and Kaja Perina say that snoozing your alarms mean you're quite possibly an intellectual because you've adapted to modern life.
Call me Einstein because I stick to my bed like an electron to an proton in the morning!