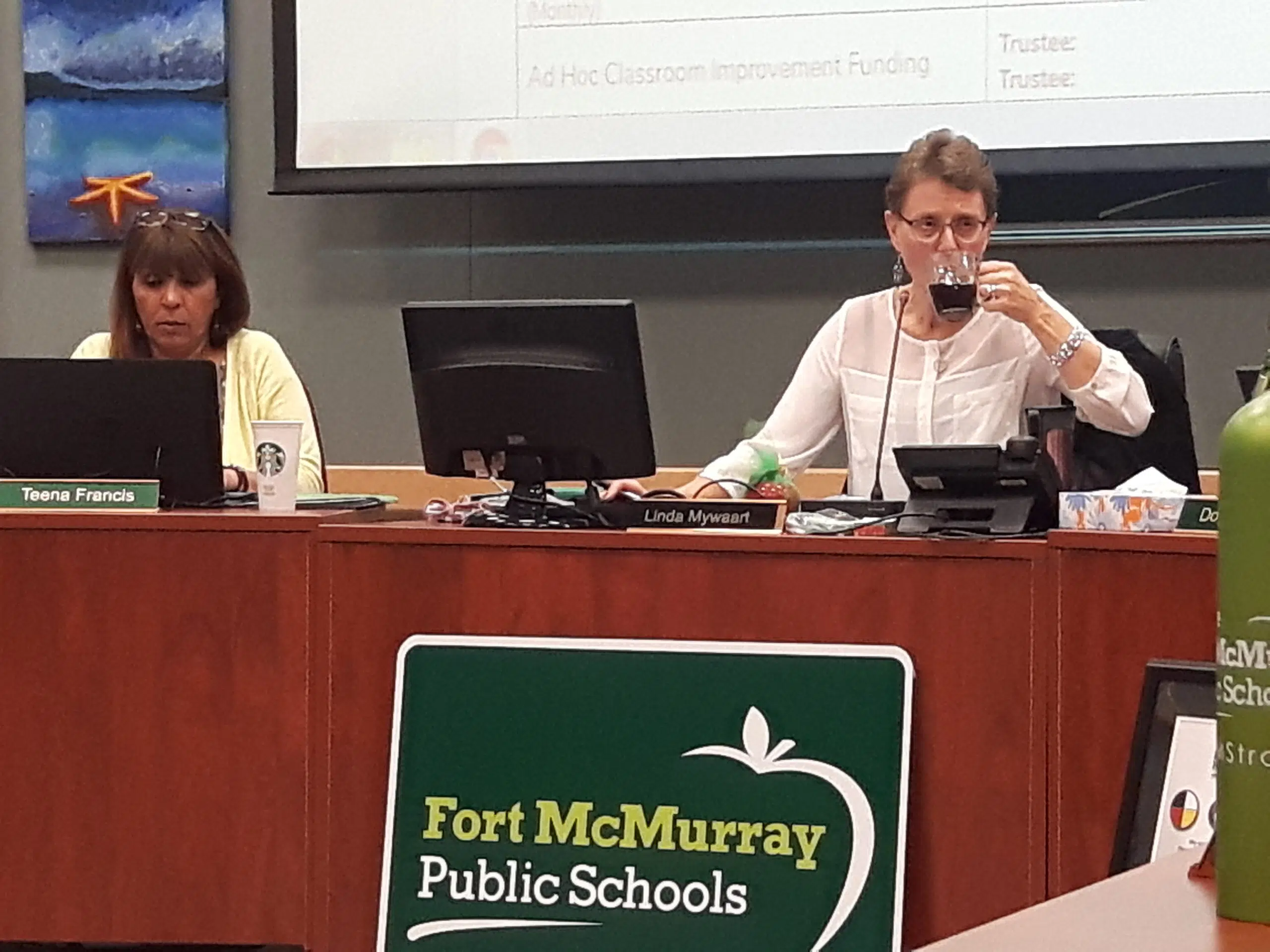 It's been a busy week for the new Chair of the Fort McMurray Public School District Linda Mywaart.
Less than a week after being named to lead the board, Mywaart is now being honoured as the 5th woman of inspiration by Girls Inc. of Northern Alberta for 2017-18.
In addition to her work with the school district, Mywaart is also chair of the Advisory Committee on Aging and is leading efforts to make Willow Square a reality.
She tells Mix News she's always prided herself on finding ways to better herself and the community.
"By just being aware of what's out in the community and of organizations that have needs that open themselves up to volunteers. So, it's just picking and choosing things that match my interests and that I view as priorities."
Mywaart and her husband have called Fort McMurray home since 1982 and she's become immersed in the community through her various volunteer initiatives.
It's also the home of their four children.
Mywaart feels the region has truly shaped her into the person she is today.
"It has helped me grow by accepting me as a contributing member, as a leader in this community. It's helped my husband and I raise our four kids. It's provided a church community that is more like a church family to me."
When it comes to advice she has for her fellow RMWB citizens, Mywaart adds it's important to give back to the community as much as you can.
"To know that you're making a difference in people's lives – it's just the right thing to do. To help others, to be aware of how quickly our own lives can change and just to be ready to know when the time is right to give a helping hand."
Mywaart along with 11 other nominees will be honoured by Girls Inc and Syncrude at a celebration in June 2018.