When I saw the headlines for a second one, I lost my cool… no joke I was beyond excited!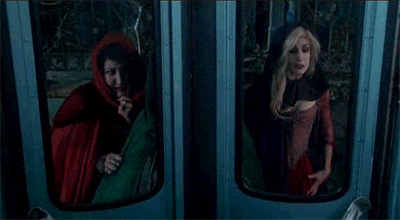 So I am sure you can imagine my upset when I found out that it wasn't going to have the original cast.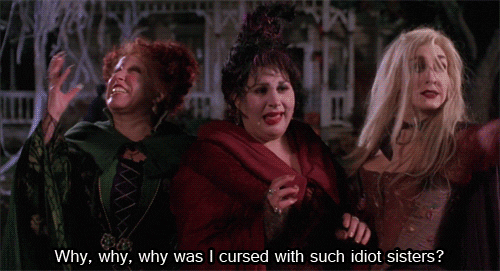 New cast and a new director! WHYYYYY
These people however, they hate it waaaaaay more then me!
https://twitter.com/NoelDiem/status/913412740798205953?ref_src=twsrc%5Etfw&ref_url=https%3A%2F%2Fwww.buzzfeed.com%2Fjenniferabidor%2Ftheres-a-hocus-pocus-remake-coming-and-people-arent-happy
We. Don't. Want. A. Remake. We. 👏🏽Want.👏🏽 A. 👏🏽Sequel. 👏🏽

K, thanks! 🤗 @BetteMidler #HocusPocus https://t.co/JEeqmEQ5CC

— Sierra Peak (@SierraMonetPeak) September 28, 2017
Hang on, they're doing a Hocus Pocus REMAKE not sequel? pic.twitter.com/ZYvSFyn7Br

— Liam Hughes (@liamo_dh) September 28, 2017
I am suddenly distraught over the news that Disney Channel is remaking Hocus Pocus omg why touch PERFECTION pic.twitter.com/Re3PoojP6k

— Meg Omecene (@megomecene) September 28, 2017
Apparently Disney is remaking Hocus Pocus…. NOPE. pic.twitter.com/WPo61194TS

— Natalia (@natis_colon) September 28, 2017
I QUIT!!!!!! (life!) pic.twitter.com/cBUdXT1Re1

— lauren yap (@itslaurenyap) September 28, 2017