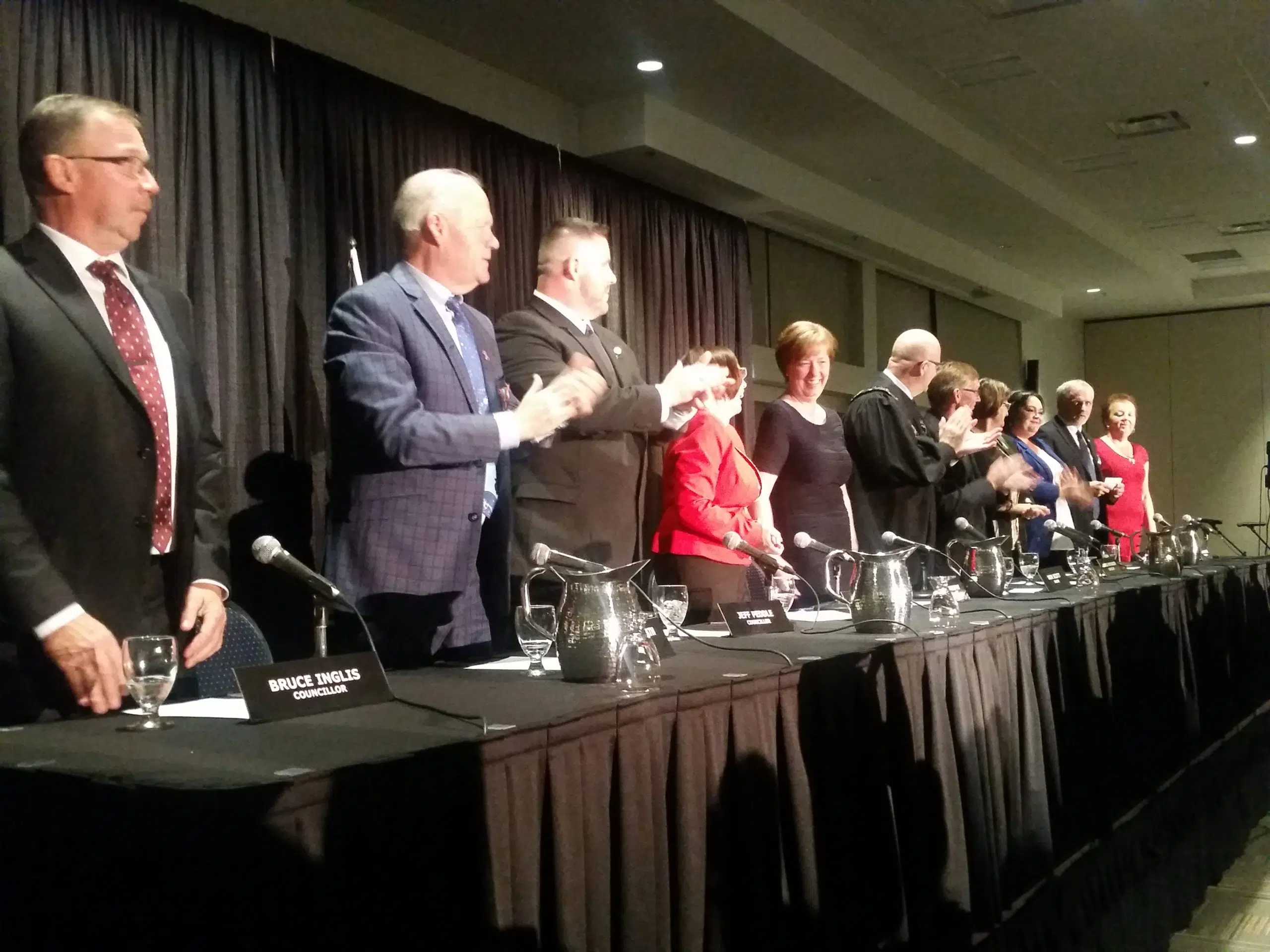 The Ward 2 Councillors representing the communities north of Fort McMurray are bringing with them experience and a fresh set of eyes to Wood Buffalo's council.
On Tuesday, Bruce Inglis and Claris Voyageur were officially sworn in to public office – representing Fort McKay, Fort Chipewyan, and Fort Fitzgerald.
Voyageur, who received the most votes with 225, served on the last council for just under two-years. In February 2016, she won a by-election to replace her late partner John Chadi – who passed away from cancer.
Voyageur tells Mix News win or lose she was going to continue to help the northern part of the region but now she can serve and move forward with the work started by Chadi.
"I never thought I would do this but I think a lot about John and when I'm doing this because if I wasn't running he would be here running if he was with us today. He would be proud of me."
First off, she says she wants to see work done on the newly approved grave site in Fort Chipewyan followed by other needs across the three communities.
"Also a dog pound, we need a vet in Fort Chipewyan and just more land, more land for people to build and more housing."
Meanwhile, Inglis will serve in his first term on council.
He will replace Julia Cardinal who served in public office over the past four-years but wasn't re-elected after getting 33 less votes.
"It goes through my mind – it's an amazing challenge and opportunity that's placed right in front of me and at this age in a persons life – it's a gift," added Inglis.
He notes the three northern communities need help and its starts with the basics.
"Fuel, electricity, food, those very basic life necessities and bring the quality of life up for the residents of Ward 2 to a standard that most of Canada expects."
Joining Inglis and Voyageur on Wood Buffalo's council will be Mayor Don Scott.
The Ward 1 Councillors are Jeff Peddle, Krista Balsom, Phil Meagher, Keith McGrath, Mike Allen, and Verna Murphy.
The Ward 3 Councillor will be Sheila Lalonde while Jane Stroud will serve in her third term as the Ward 4 Councillor.