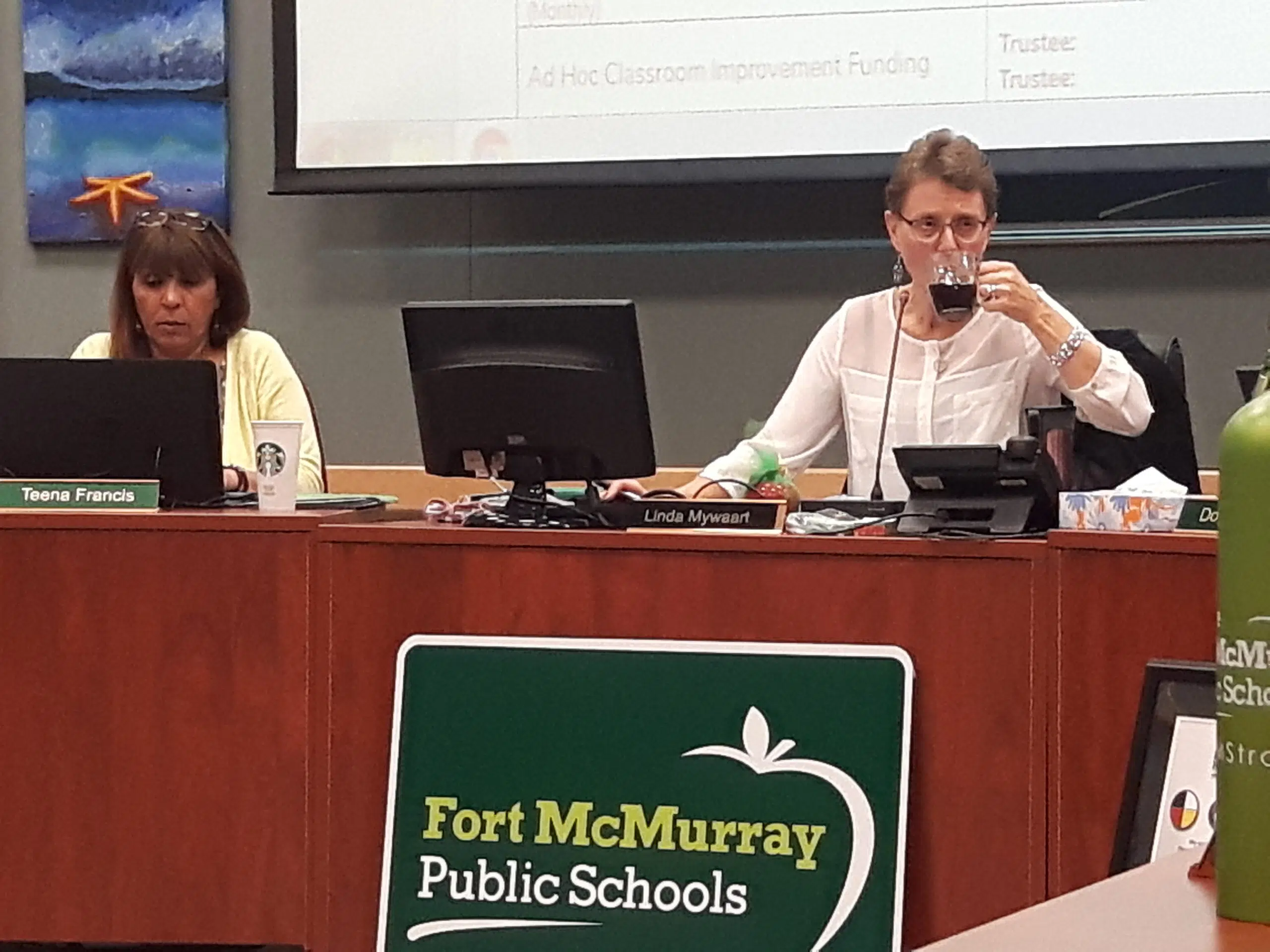 For the first time in over two decades, the Fort McMurray Public School District has elected a new board chair.
On Wednesday, at the official swearing-in ceremony, trustees elected former vice-chair Lynda Mywaart to replace outgoing Jeff Thompson.
Mywaart tells Mix News she's ecstatic to be filling in for the former chair – whose job with Syncrude has him relocating to Calgary.
"I am excited," Mywaart said. "I've been in the vice chair position for four years and I've had a great mentor in Jeff Thompson. I believe I am ready to move forward in this position."
Thompson was on the FMPSD board for 17 years, first elected in a by-election then served five additional terms.
Mywaart says the first steps for the board will be acclimatizing the new trustees to get the district up to speed and figure out their organizational structure.
She adds under Thompson's guidance, she believes the board will continue to contribute greatly to the region's recovery.
"We took care of our students and staff. We've done an excellent job in the field of mental health supports. That is continuing with funding from the Red Cross and I believe we will continue to do what's best for kids."
Mywaart says the district will ensure the best educational experience possible for its students.
"Our visibility in the schools, our interest in what goes on, our spotlight on students at our monthly board meetings where we highlight what is going on and we showcase it to parents. There is a level of accountability that we can stand behind and we will stand behind the work that we do."
Trustee Angela Adams will assume Mywaart's former role of vice-chair. Other trustees official sworn-in Wednesday include, Stephen Drover, Johnathan Lambert, Solange Maher, Tim O'Hara, and Dan Rizzuto.