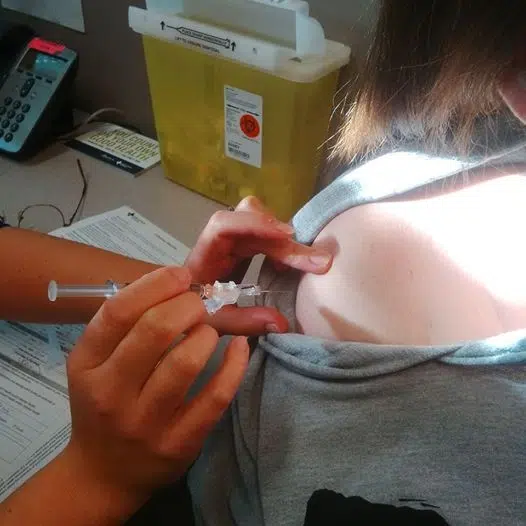 It's that time of year again – flu season.
Beginning Monday, Alberta Health Services is offering free influenza shots to Albertans six months of age and older.
AHS says they've already seen cases and an outbreak of influenza.
Last season, over a six-month period, more than 1,600 people were hospitalized and 64 died because of influenza in Alberta.
Medical Officer of Health with AHS Mayank Singal tells Mix News flu shots are your personal armour against the illness.
"Some groups of people, for example, the very young, the very old, and people who have chronic medical conditions like heart disease, diabetes, are at higher risk – so by getting the flu shot you protect yourself from potentially getting sick and also people around you as well."
Singal notes there are also many myths about flu shots that simply aren't true.
"It's actually not possible to get the flu from the flu shot – the reason for that is the vaccine is actually little bits of pieces of inactivated vaccine, you're getting pieces of the flu so your body can mount am immune response, but the virus can not replicate and cause infection."
A full list of where you can get your flu shot can be found at albertahealthservices.ca.