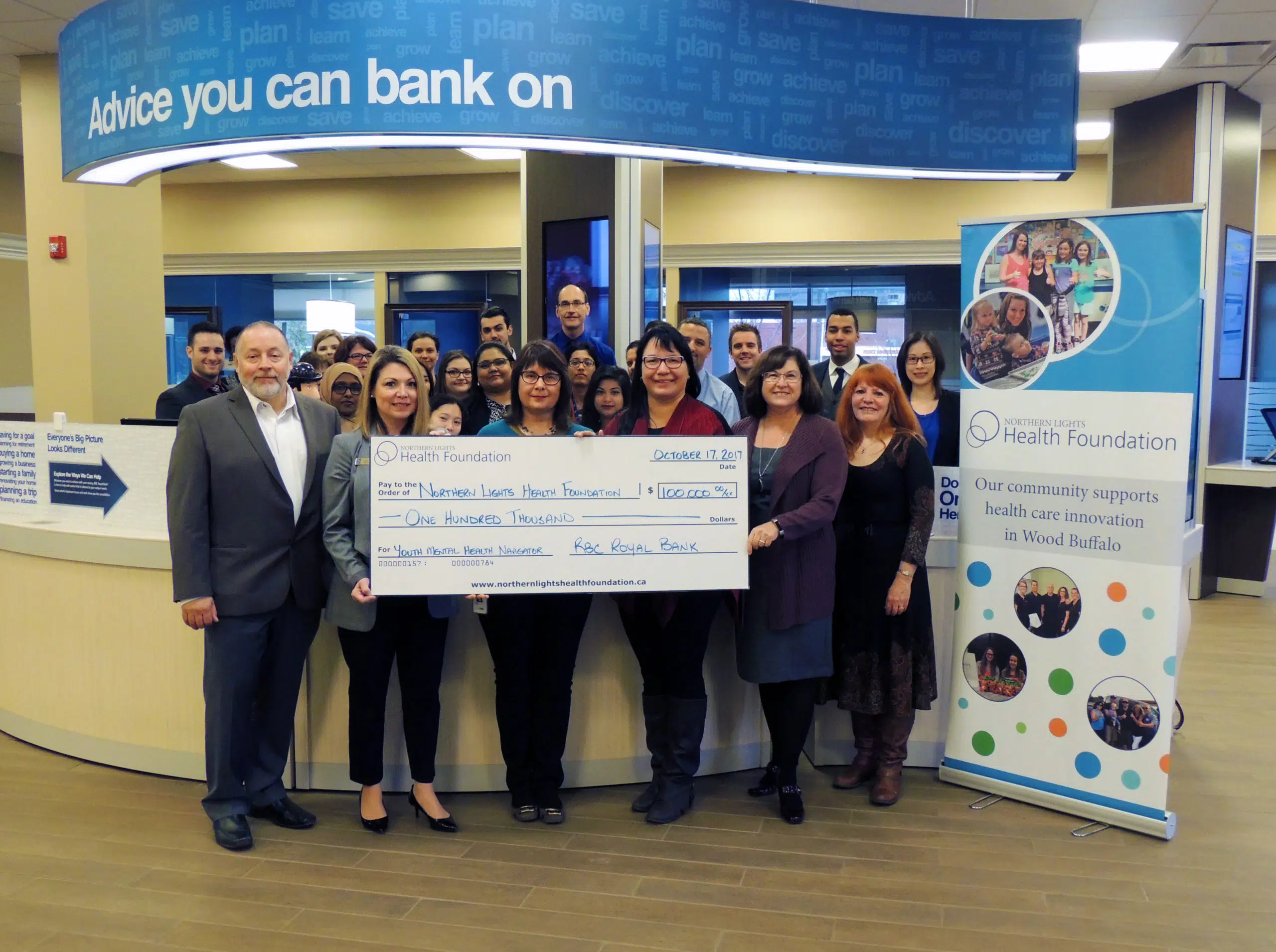 The Northern Lights Health Foundation is getting a chance to extend one of its pilot projects for an extra year.
The Royal Bank of Canada Foundation is donating $100,000 to the foundation to keep the Alberta Health Services Youth Mental Health Navigator Position – now funded for its second year.
The position works directly with youth struggling with mental health illnesses and is "the single point of entry" for mental health referrals for people 24 and under.
Over the past year, the position looked at accessing resources, ensuring connection to appropriate services, and providing a smooth transition from one level of care to the next.
"The navigator has created partnerships with other health service and education providers in the region and is actively decreasing the barriers to access mental health services," said Cindy Amerongen, Executive Director, Northern Lights Health Foundation, in a release.
"The navigator is a strong advocate for patients and families in helping them access appropriate resources."
The navigator position is still a pilot project with AHS planning on creating a permanent position at the end of this added year.