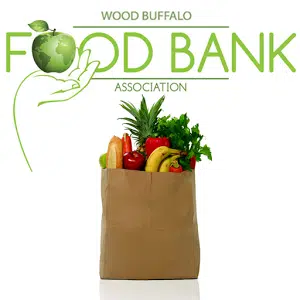 The Third Annual Jeremy Snook Memorial Food Drive has had another successful year.
Over the weekend, the drive, in support of the Wood Buffalo Food Bank and held in memory of Jeremy Snook raised an incredible 3,384 pounds of food.
Team Snook was also able to rack $1,752.90 in cash and gift card donations.
Executive Director of the Food Bank, Arianna Johnson says the turnout was fantastic.
"We are so grateful for (Jeremy's mother) Gail Snook and her team for hosting this food drive each year in support of our organization," she said. "It is a wonderful gesture to be paired with the remembrance of such a wonderful young man, and we are so happy that the family and friends of Jeremy see such a success each year while doing something good in the community."
Snook passed away on October 3, 2013 from cancer and the drive is always held on the weekend on or before the anniversary – as a reminder to the community to give back.
For programs or information on how to donate, head to www.woodbuffalofoodbank.com