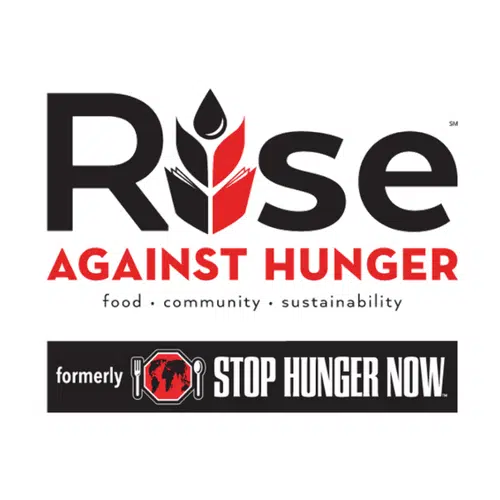 Rise Against Hunger is in Fort McMurray looking to package thousands of meals for the less fortunate around the world.
The Global Organization is partnering with the Rotary Conference which is taking place at Shell Place Friday and Saturday.
Over the next two days, over 100, 000 meals will be packaged to be sent to either parts of Asia, Africa or the Caribbean.
Director of Global Organization for Rise Against Hunger Chris Jones tells Mix News the meals are mostly meant for kids.
"And we focus the majority of our meals to go into school feeding programs, orphanages, and maternal and child feeding clinics to take care of those folks who are suffering from hunger and malnutrition to give them a way out."
In order to package all these meals, Jones says Rotarians and hundreds of volunteers will be helping out.
"So what you'll see are 25 different funnel stations with about 10 people per funnel station all packaging a combination of rice, soy, dry vegetables and a micro-nutrient packet which was developed by Kraft Heinz."
All the prepared bags will then be piled into around 460 and shipped across the world with other meals packaged in Canada.
Besides this event, the conference will also have some guest speakers including Olympic gold medalist Jon Montgomery and former fire chief Darby Allen.