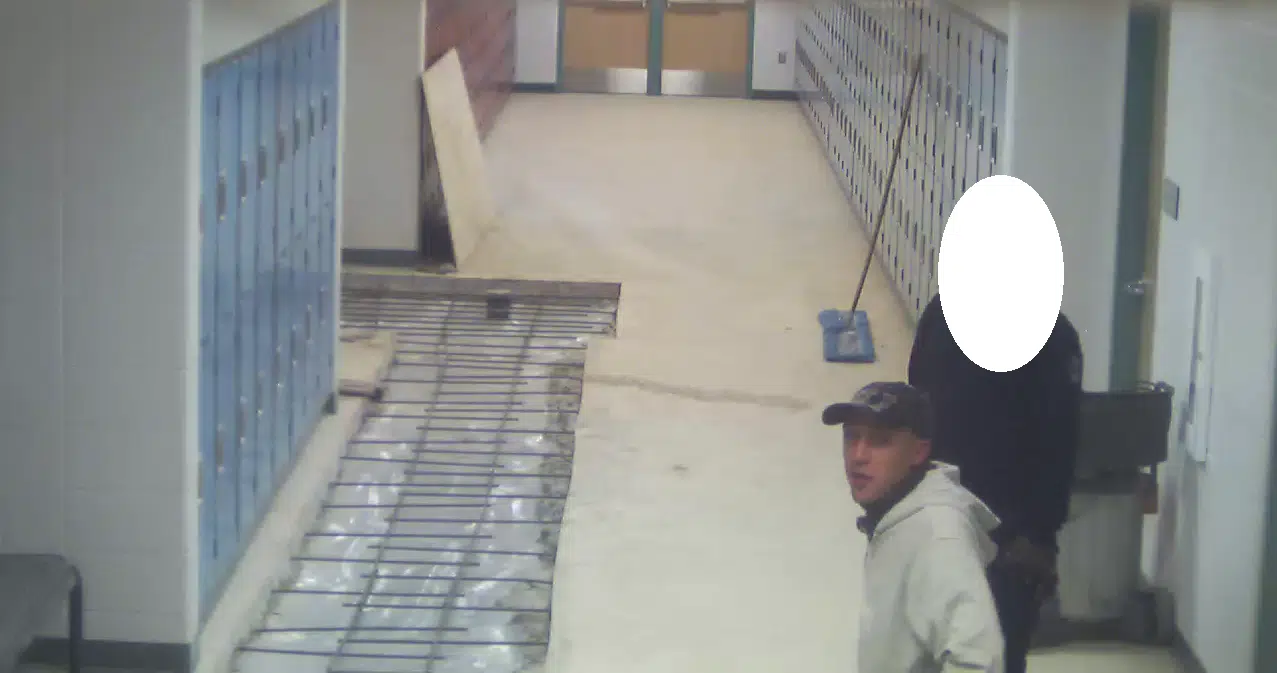 Wood Buffalo RCMP are asking for your help in finding a man suspected of break and enter.
On August 22, around 1:30 a.m., a security company was called to École McTavish Junior High Public School where they found a man inside the building. He fled the scene, not before damaging the school including breaking a window.
Police were called shortly after but weren't able to find the man.
He's being described as Caucasian, slim build, and in his late 20's. At the time, he was also wearing a dark coloured ball cap, white shoes, off white hooded sweater, as well as a black scarf or bandana.
Anyone with information is asked to contact Wood Buffalo RCMP or Crime Stoppers.