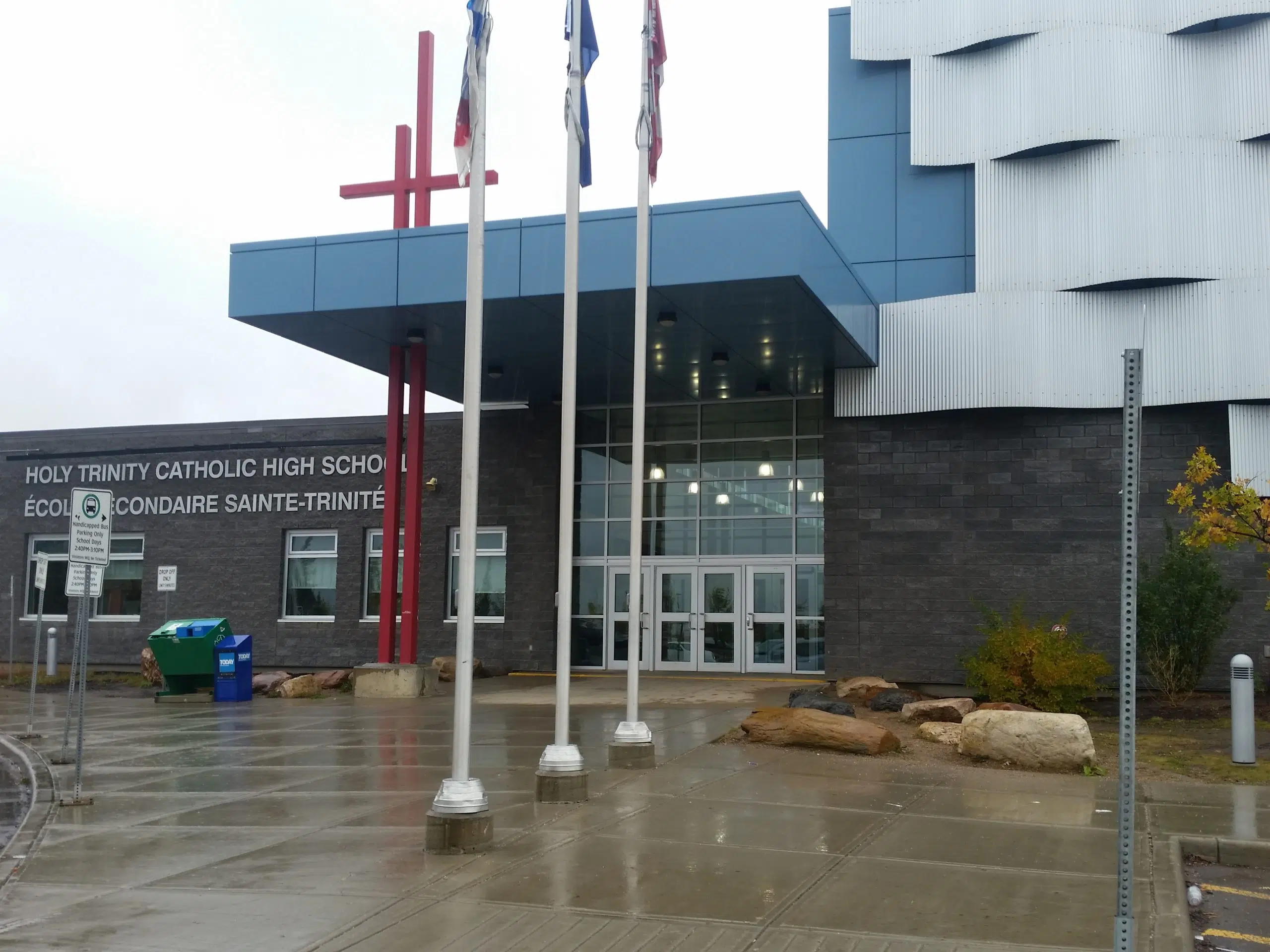 Holy Trinity Catholic High School is looking to be Canada's next UNESCO school.
These schools look to support and prioritize UN priorities throughout the school system, in the community, and across the region. One of the ideas is to prioritize cultures – to become more efficient, hardworking, supportive, and encouraging to make the region a better place for everyone.
"We are a multicultural school, a multicultural town so we have to embrace all aspects of cultures," said Emily Goobie, Leadership student.
Right now, there are 17 "member" schools across Alberta and Saskatchewan – while Holy Trinity is the only "candidate" school in the RMWB.
So far, they've been a "candidate" for roughly five-years, however, for the past 6-7 years – they've taken on different initiatives in their school and the community through their "Teens for Change" group and Leadership Class.
"It's a social justice group, it's run by teenagers who think there needs to be a change that happens in the community and globally," added Mackenzie Velders, Teens for Change member.
Some of the events and initiatives include "adopt a village" program, "we scare hunger" initiative which looks to help people without food by trick-or-treating for food bank items,  a "coffee house" which will sell fair trade beverages, as well as a GSA (Gay Straight Alliance) club.
"Every single thing we've done, I've put my blood, sweat, and tears into," said Reagen Morris, Teens for Change member, GSA Club President. "Last year, we had a pride week which we weren't expecting to have such a positive reaction towards it, however, we had got to educate a lot of people on the fact that queer students and they're not here to hurt you, they're here to be a part of daily life and they're here hoping you accept and support them."
Initiatives like these are what Holy Trinity hopes will make them a "member" school. There is no timeline or expected date for when this could happen.
"Becoming a UNESCO member school would grant us a unique connection with all other UNESCO schools on a global scale, it allows teachers to access resources and lesson plans, and we would become that much more connected," added Meredith Macneill, Teacher Advisor.
"This title would be very prestigious for us," said Goobie.
Holy Trinity also has plans on encouraging the community and other schools in the region to follow in their footsteps and "get invested in the UNESCO program."