A few months ago it came to light that Sabrina from "Sabrina The Teenage Witch" would appear in The CW's "Riverdale" in season 2, adding a unique magical element to the series. Recently it was uncovered that not only is Sabrina making a cameo in "Riverdale" but that the same team behind "Riverdale" will be working on a spin-off series just for Sabrina. With all of the mounting developments, there is one question on everybody's mind. Who should play the teenage witch? I love The CW and I read Archie comics as a kid and loved the issues with Sabrina cameos so here are my suggestions.
1. Dakota Fanning
After playing Jane in "The Twilight Saga" Dakota is no stranger to playing powerful characters. Considering that the upcoming Sabrina reboot is set to be a darker more dramatic show much like Riverdale was in comparison to Archie comics she could likely lean on her experience playing Coraline Jones in the 2009 movie "Coraline" as well.
2. Zendaya
Zendaya has become one of the most likable and sassiest young actresses in the business which could translate perfectly into Sabrina. If you took her character in "Spiderman: Homecoming" and added magic it would be a spitting image of Sabrina.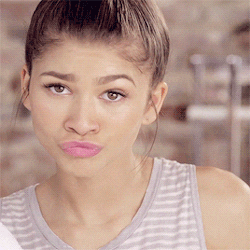 3. Sabrina Carpenter
First off, her name is already Sabrina so it's basically fate. Second, while she is a relatively new actress with very little experience the CW often gives up and coming actors and actresses leading roles and given her performance in "Horns" back in 2013 and more recently her character Melissa Chase in "Milo Murphy's Law" she is clearly very talented. I think she could absolutely take on the role of Sabrina. (Can you name one role Nina Dobrev had before "Vampire Diaries" or one role KJ Apa before "Riverdale?")
4. Sarah Hyland
She is best known for playing the sassy older daughter in "Modern Family." She embodies Sabrina's more light-hearted side perfectly in the show. She recently played Seelie Queen in the Netflix Orginal "Shadow Hunters: The Mortal Instruments" which is admittedly a pretty bad show, she still owned the character and showed that she has the skill to take on more magical and supernatural characters.
5. Kat Graham 
Best known for her role as Bonnie Bennett on the CW's "Vampire Diaries" she plays a witch with an edge. She would basically be playing the same character under a different name and considering she is a fan favourite as Bonnie Bennett I know she would be perfect as Sabrina.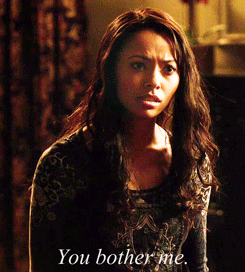 Who would you like to see as Sabrina? Let me know in the comments!