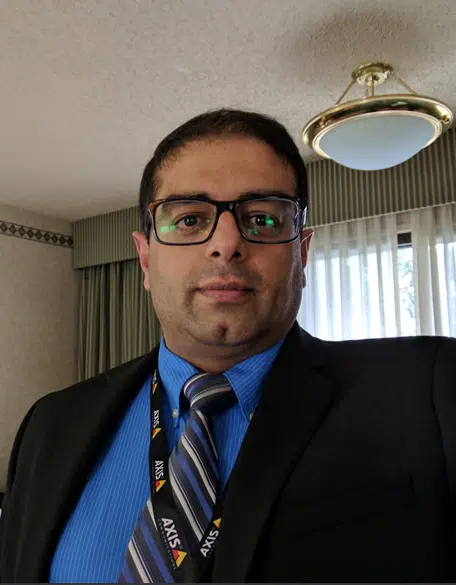 Another candidate has entered the race for a Ward 1 council seat in October's municipal election.
Director of Information Technology and Communications Strategist with the Fort McMurray Public School District Ali Syed is one of 13 people vying to represent the RMWB's largest Ward.
Syed tells Mix News he'd like to see a business-driven revitalization of the downtown core.
"We're not going to make those mistakes of needlessly buying properties so that they are overpriced parking lots. We need to have a realistic plan, driven by business, heard throughout the citizenship and steered by the council."
He believes there are two significant issues facing the upcoming city council.
"The continued rebuild and support of the rebuild for those people who are still trying to transition back to normalcy and the second issue would be Bill-21. I don't think there is enough public input – especially up here to go ahead and tow the line, so to speak."
Syed notes although he'd like to see a revitalized downtown, it must be business driven to thrive.
He feels questionable investments by the current regime include the downtown water-scaffold and the ice-skating rink by Jubilee Plaza.
"Listening to people, and being very transparent. I am, as a person, someone who doesn't like to lie and I will be quite honest about the fact that I am uncomfortable with spending taxpayer money on things I don't think benefit the majority of people."
Syed considers himself a fiscal conservative and hopes taxpayers like the idea of a politician who will look to spend as little of their money as possible.
Election day is October 16.