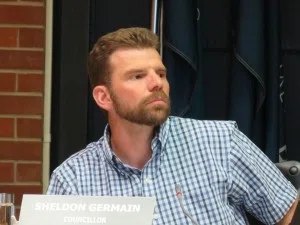 A long-time Wood Buffalo Councillor won't be seeking re-election in next month's municipal election.
After 19-years and six terms, Sheldon Germain is leaving municipal politics.
He tells Mix News it was a difficult decision but believes the community and the next council are in a good place moving forward. Germain says he will be using most of free time to spend with his family.
"I have two 13-year-olds and an 11-year-old and my family is going to be taking and demanding more time. I'm at a point now that my family is at an age that I want to make sure I spend enough time with them and an opportunity to watch my kids grow and thrive in the future."
Germain was first elected to council in 1998 – followed by five more terms as a Ward 1 councillor.
He adds in that time, he's proud of all the accomplishments these councils were able to achieve.
"I'm proud of MacDonald Island and the development of Shell Place, five-year capital plans, and the recovery effort – I'm proud of the whole community, how we stepped up and worked together. They're all positive things."
Germain notes he's very much open to return to public office in the future, when it's the right time for his family.
He joins Colleen Tatum, Tyran Ault, and Mayor Melissa Blake as current council members who've publicly announced they won't be seeking re-election.