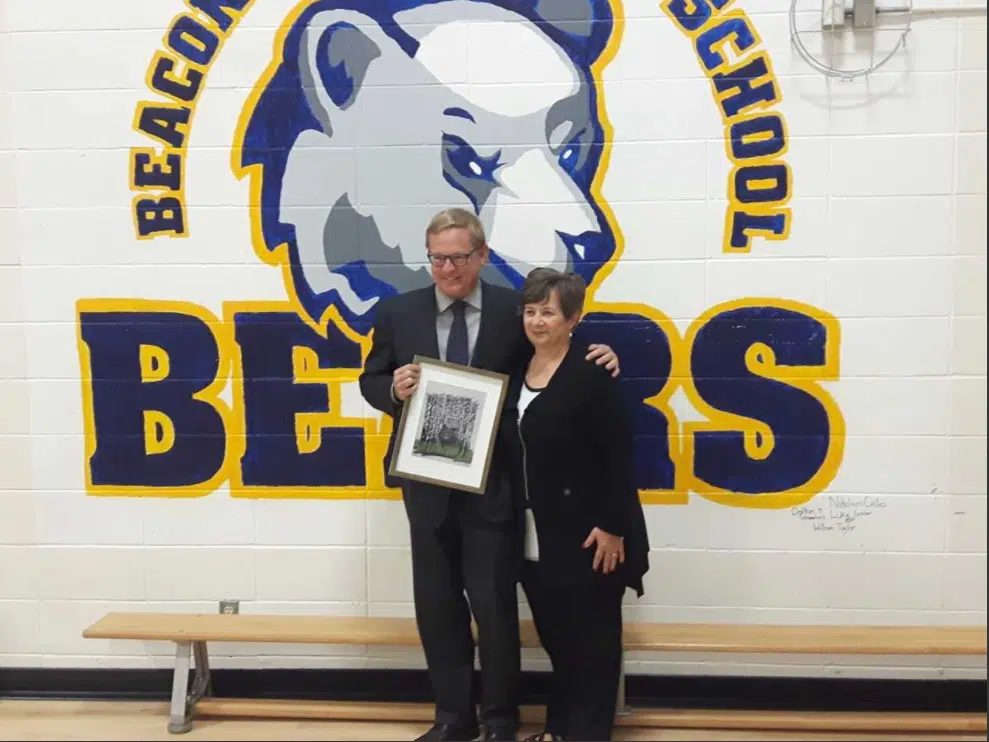 It's been over a week since Beacon Hill Public School reopened its doors and the school is in high spirits.
On Tuesday, Alberta's Education Minister, David Eggen was at the school to rally with students and celebrate the school's recovery.
The school officially reopened last Tuesday after closing in May 2016 due to the wildfire.
Superintendent for the Fort McMurray Public School District Doug Nicholls tells Mix News it's an exciting time to be a Beacon Hill Bear.
"New technology in the building, the school is pushing 120 students, which doesn't sound like a lot but right now in the community, that is a really good number. Houses are coming up in the community, the condominiums are open on October 1, so we expect some substantial growth in this area moving forward."
After speaking with students during an assembly, Eggen presented the school with an Albertan flag, as a symbol of hope and resilience.
He says it's amazing to see how far the school has come in just over a year.
"It's quite emotional really," Eggen said. "I've been here a couple of times after the fire, to see the cleanup. To see actual kids, teaching and learning that's going on, it's kind of like fulfilling a dream I think everybody had. Not just in this community but across the province."
Eggen feels Beacon Hill is a symbol of how far the community has come since May 2016.
"We've been working so hard with the city and Albertans together to make this community strong again and here it is. You can feel it in the air. There's always a sense of optimism and hope in the fall air but never more so than right here in Fort McMurray."
After the rally, new Beacon Hill Principal Nancy Ball gifted Eggen with a charcoal sketch of a bear, symbolizing Beacon Hill's mascot made from ashes leftover by the wildfire.