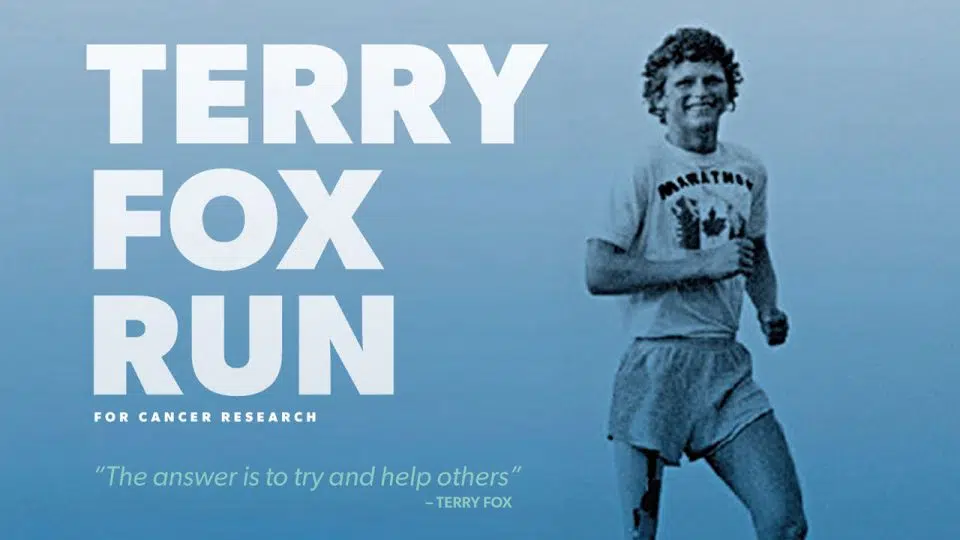 Every year millions of Canadians gather for the Marathon of Hope in honour of the late Terry Fox.
On Saturday, nearly 70 people came out to walk, run and ride at the 37th annual Terry Fox Run at Birchwood Trails to raise money for cancer research.
Event Co-Organizer Ted Doleman tells Mix News Fox's legacy proves you can do anything you set your mind to.
"He started out with a goal of one dollar for each Canadian and we're at $700 million plus, so over 80 per cent of that money goes to research. It's an impressive foundation. A good legacy for him and the rest of his family."
Doleman adds they raised nearly $5, 000 with donations still coming in.
"It was a nice family event, it was nice to see lots of people show up so, it was good. The weather never changed, so that worked in our favour and it was really good."
Since the inaugural run, 760 locations across Canada have held the run and today, it occurs internationally in 39 different countries.
The National Marathon of Hope takes place Sunday, September 17.