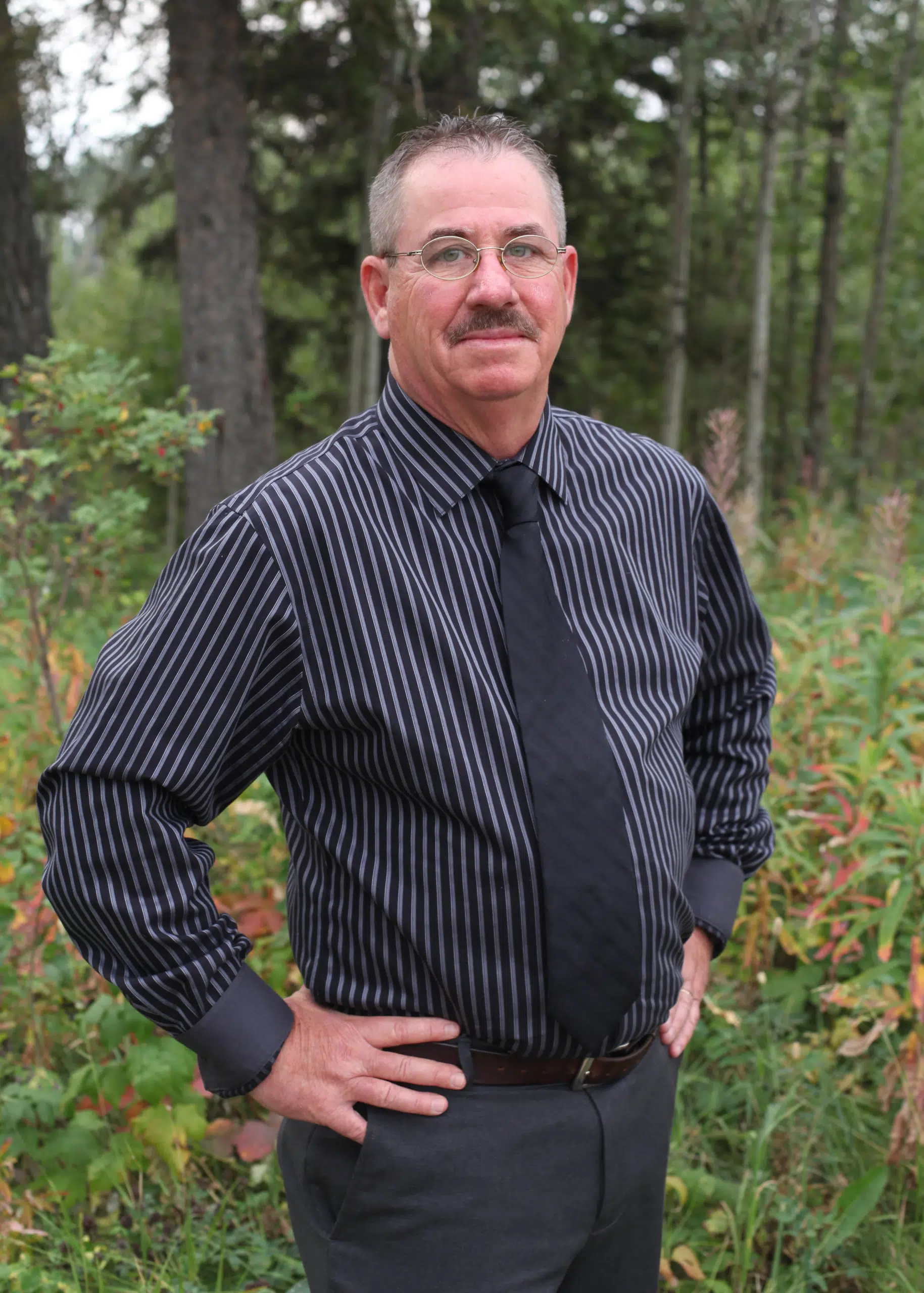 The race for mayor of the RMWB is adding another name.
Former Manager with the Fort McKay First Nations, former rural supervisor, and current realtor, Allan Grandison is the latest to thrown his name in to replace current Mayor, Melissa Blake.
He's the fourth person to announce their intent to run, joining former MLA Don Scott, Councillor Allan Vinni, and local steamfitter and helicopter pilot Anthony Needham.
Grandison tells Mix News his motivation for the job and personal record are the main reasons he believes he's best fit to lead the RMWB.
"I have a lot to offer, I have a lot to offer to the community, I have a lot to offer in terms of working with council and trying to create a unified group that can best serve our citizens."
Grandison notes his main priority will be working collaboratively with council.
'The mayor like every other council member has one vote and if we're not working together as a group, we're not accomplishing what's required for the rate payers and what's needed in this community."
He says a close-knit council can accomplish many things including being more fiscally responsible. Managing operations and the current and future debts are ways Grandison believes he could make sure the community is vibrant and healthy for the next generation.
Some of his other key focuses are helping the social profits and non-profit sector, making the office of the mayor open to the public, supporting local seniors, serving the citizens, and improving the local economy.
"I strongly believe industry knows their business well, and they do it well, and I don't believe it's the role of the municipality to interfere with industry and how they do business. I do believe municipal government has a role in working collaboratively and creating partnerships with industry."
Some of the key issues being brought up by all candidates is fly-in-fly-out and Bill 21.
Grandison believes the municipality needs to work with industry and the provincial government to lessen the impact of a future tax ratio.
"The reality is, that's coming forward and we're going to be looking at that as a reality and we have to sit down and work together and mitigate that impact."
As for the fly-in-fly-out, he says municipality should allow industry to run their business they way they want.
"I think what we need to do is work with industry to promote a region first approach."
Residents will go to the polls on October 16. Over the next five weeks, Grandison notes he will be in the community, attending events, getting his name out there.
"I believe I bring a strong leadership ability, I believe I'm a committed resident of this region – I've worked in all the rural communities, I have a strong background understanding the social profit sector, I have my own business, I know the community well."