If you're looking for a binge to tide you over for a few weeks this show is perfect for it. Arrested Development follows the Bluth family but for the most part, it follows Michael Bluth. The family made a killing in real-estate and apart from Michael they all act like spoiled rich people. His brother Gob is an aspiring magician and con artist, his younger brother Buster is a mamas boy who doesn't know how to take care of himself, his sister Lindsey is a rich brat who married a complete moron, his father George is a criminal who made his fortune making shady deals, and his mother Lucille is exactly like his father but a little more subtle and a lot more manipulative.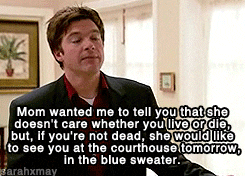 The show is in the mockumentary format just like The Office and for the most part, has very similar humour. It leans heavily on inside jokes made with the audience over the course of the episodes and on more than one occasion you can pick up on jokes that others would have missed just by paying close attention. If you're anything like myself and overthink everything you see in a show or movie you will love Arrested Development. It's a treasure trove of subtle jokes.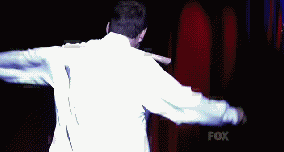 I have loved Arrested Development from the moment I watched the first episode. I rate the show 8.8/10.
Here's the trailer!
What show should I watch for next week? con artist, h