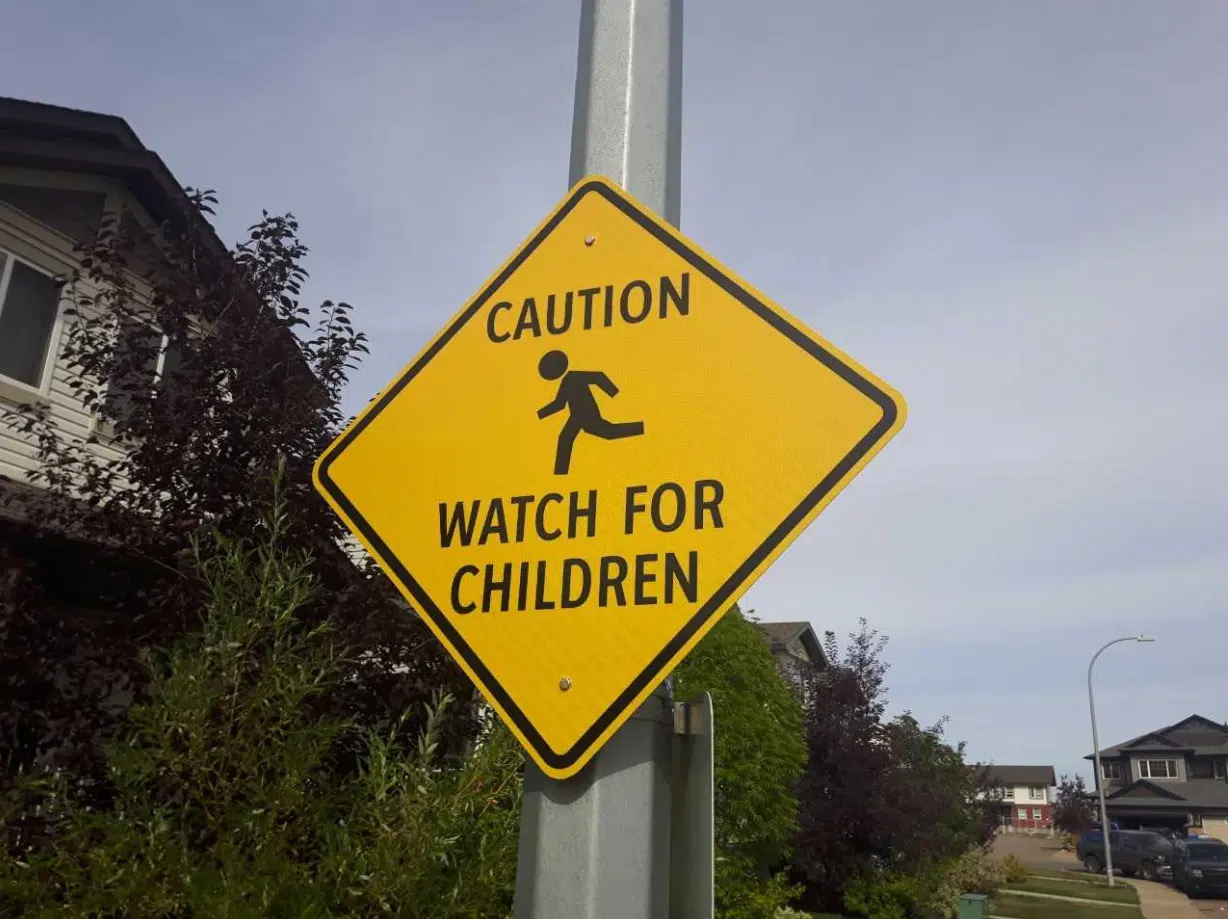 School Zones will be active next week as students prepare for the 2017-18 year.
Speeding fines will start at $78 and increase depending on speed while failing to yield at a pedestrian crosswalk warrants a $776 penalty.
RCMP Media Relations Officer Erika Laird tells Mix News the traffic laws will be in place Monday to Friday during the school year, from 7:30 a.m. to 4:30 p.m.
She reminds residents to stay alert and stay safe while driving in school zones.
"You really want to make sure that any time you're near a school zone or in any high traffic area with a lot of kids on the sidewalk that you're really watching closely, not driving distractedly and obeying all traffic signs."
These rules especially imperative for those living in rebuild areas such as Abasand, Beacon Hill, Parsons Creek, Saprae Creek, Stone Creek, Timberlea North, Waterways and Wood Buffalo.
As Laird points out, this early in the school year kids are excited to go back to school and with all the added construction, it warrants extra caution.
"Kids are often times just so excited to start the school year, they're seeing their new friends, they are excited, they are running around. Really, just focus on engaging and educating your children on what you can do to keep them safe in the school zones."
All residents and contractors are asked to obey speed limits and to avoid driving in school zones within those rebuild areas between the times of 8 and 9 a.m. and between 2:30 and 3:30 p.m.
This will help with the flow of traffic at those times.
When it comes to the school zones, Laird says the biggest mistakes she notices are drivers not stopping behind stopped school buses and not yielding to pedestrians at crosswalks.
Parents are reminded to educate their kids on all the rules before they take their kids to school – starting Tuesday morning.
You can head to the RMWB's website to find more information and a safety video on construction safety in school and rebuild zones.