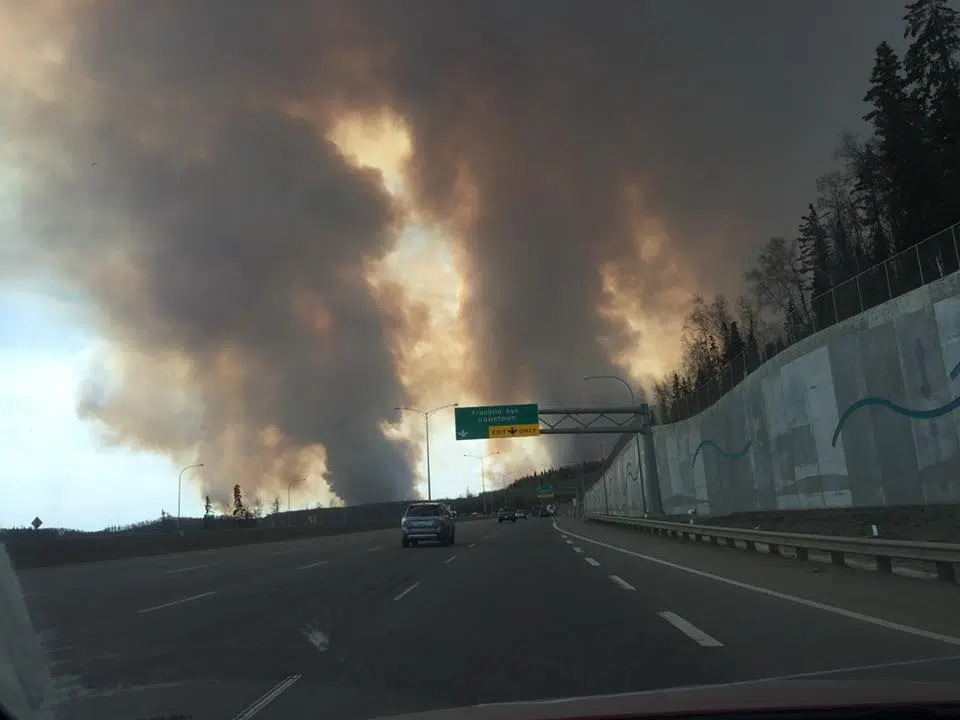 After 15 months, the Horse River Wildfire that raged through our community last year is officially dead.
Information Officer with Alberta Agriculture and Forestry Lynn Daina tells Mix News it was declared extinguished on August 2.
While the fire was deemed under control on July 4, 2016, Daina says due to its size they had to wait for the winter and spring melt before declaring it out.
"Any hotspots that were found in early spring were actioned by Forestry Wildland Firefighting crews and we continued to scan it. It's always weather dependent when we can do the scanning to make sure that it was absolutely one hundred percent out."
The wildfire, which eventually ended up burning over 589, 000 hectares, was first spotted in a forested area seven kilometres outside Fort McMurray on May 1. It entered the community two days later forcing the evacuation of roughly 88, 000 people.
Daina adds it's not unusual for a fire of this size to take so long to be fully extinguished.
"Because of the sheer size of the fire we had, we definitely had to wait through the winter, through the thaw and into the Spring when things start to heat up and the winds pick up just to see if there's anything that is going to be problematic or that requires action from the firefighters."
According to the RMWB Geographic Information Systems, the wildfire destroyed 1,595 buildings and structures, containing 2,579 dwelling units.
The Insurance Bureau of Canada has reported that the Wildfire was by far the costliest insured natural disaster in Canadian history, at an estimated $3.6 billion in insured property damages.
Further estimates of the total impact of the Wildfire, which includes reduced oil sands revenue, losses to public infrastructure and private property, impact on the environment and to the physical and mental health of residents and first responders are currently estimated at almost $8.9 billion.