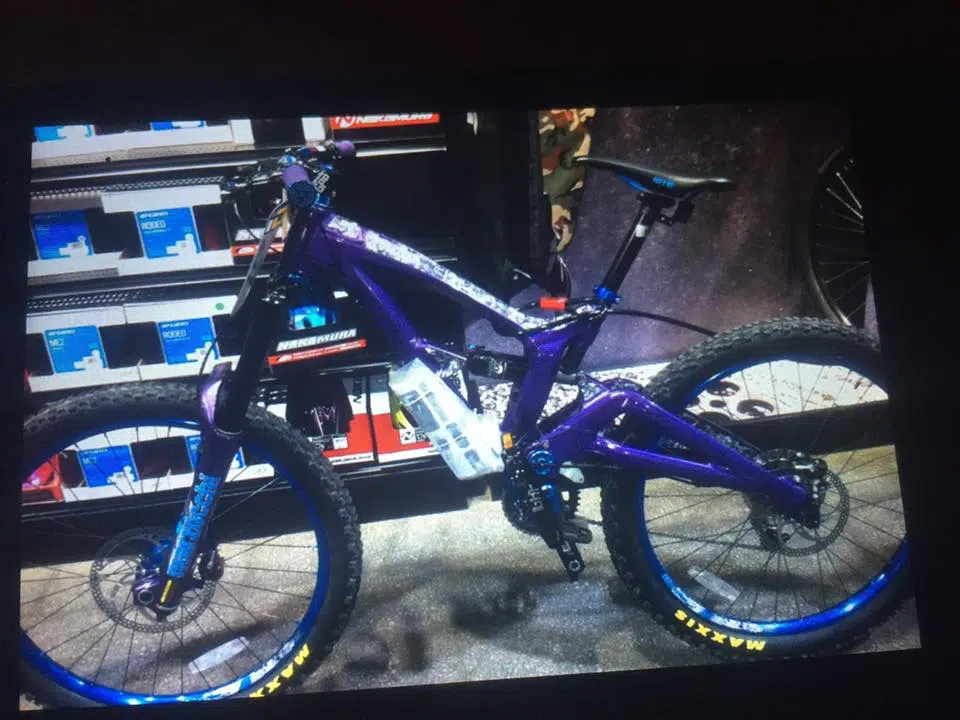 A Fort McMurray woman who lives with autism and had her bike was stolen from her is getting a replacement.
24-year-old Mattea Adair went into Peter Pond Mall on Thursday evening and when she returned, her lock had been broken off and her bike was missing.
The bike is described as a purple GT all-terrain mountain bike, with wide all-season wheels.
Sonia Burke-Smith is Matteas Former Support Worker and she tells Mix News someone came forward and offered one of their own bikes.
"We're just on our way up to pick it up and deliver it to Mattea so that way she has a way of transportation. We're still hoping to find the other one because it is more suited to her needs but very happy that someone came forward."
Adair goes to Peter Pond as a daily routine, shopping and buying food – before hopping back on her bike and peddling home.
She believes the bike was stolen sometime between 7 and 9 p.m.
Burke-Smith worked tirelessly to find her a replacement and was avidly posting on social media to try and get the word out.
As of Friday afternoon, a Cruz and Mix Listener offered to lend a hand.
"We're going to take a look at the bike and make sure it's acceptable because we've looked a couple, a few people have come forward actually. Just because of her needs, we have to be picky about that which was the whole reason behind having an expensive bike."
According to Burke-Smith, Adair relies on the bike quite a lot to get her from point-A to point-B.
She says she would love nothing more than to see her bike returned – so she can be happy again.
"Bike riding is her life," Burke-Smith said. "That's what she depends on but it's more about when she's needing something to relax, the bike serves as a 'calmer-downer', it serves as a device where she can find her peace."
Although a replacement is on the way to Mattea's possession, they are still remaining vigilant for her GT Mountain Bike.
Burke-Smith asks anyone who has seen the bike to contact her via social media or on her cell phone at 780-792-6805.