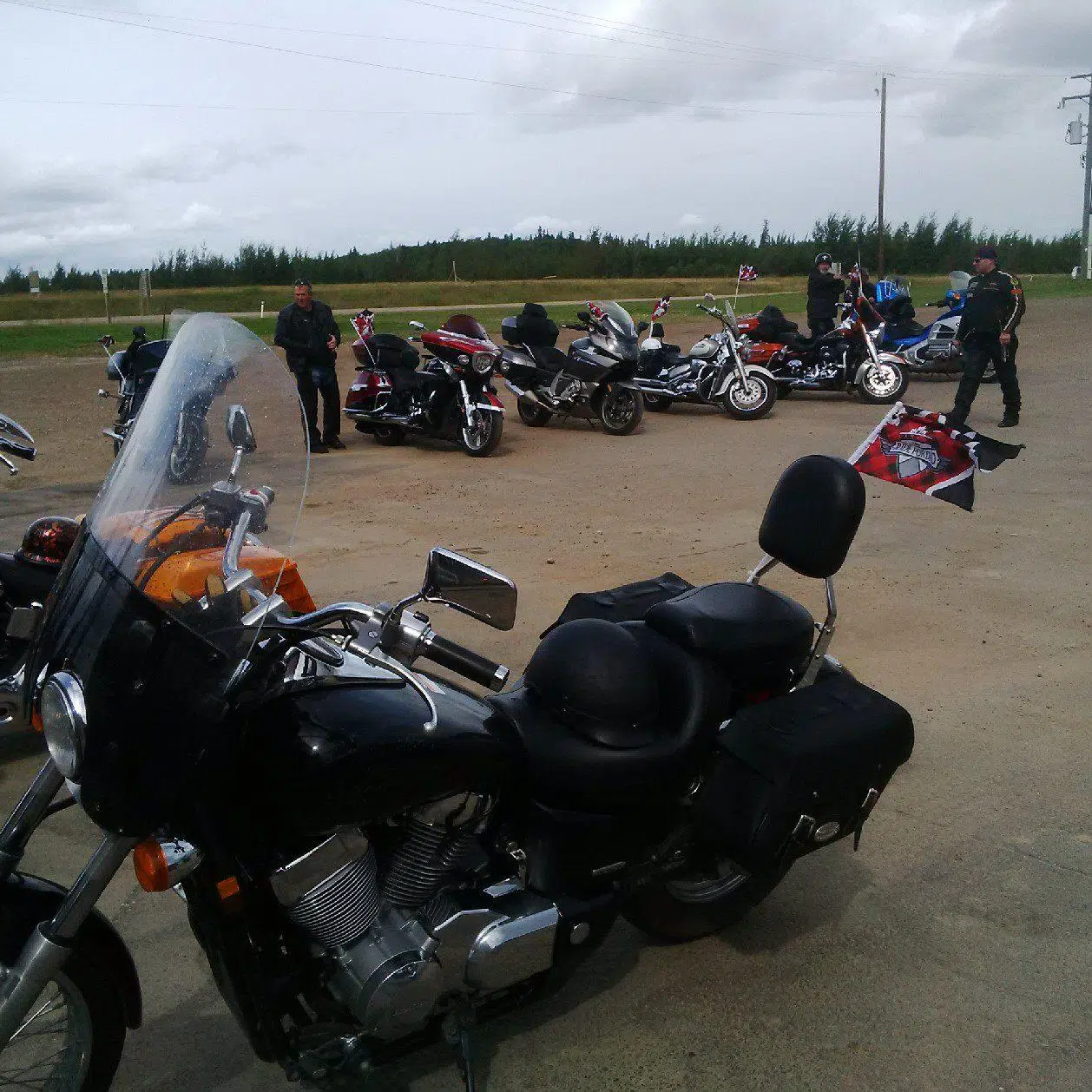 Fort McMurray bikers united for the forth annual Telus Motorcycle Ride for Dad.
On Saturday, dozens of bikers gathered at Holy Trinity Catholic High School to ride together and raise donations for prostate cancer awareness.
Event co-chair Robert Sheppard Mix News they managed to raise nearly 20 thousand dollars.
"It's phenomenal," Sheppard said. "We're still tallying the donations still coming in. I know I had more coming in after hours. That's usually what happens. You have people and they think 'oh I forgot to do so,' so get those donations out!"
Sheppard says there were 64 bikes and 75 riders who all made the trip from Fort McMurray to Anzac and Conklin.
He adds that donations were around the same amount as last year.
"Due to everything that happened in 2016 and everything was kind of thrown together to keep the Ride for Dad alive here in Fort McMurray. It was kind of on par from last year, down from the year before – which was our biggest year."
Sheppard notes next year is the fifth anniversary of the ride and he expects to see every motorcyclist in Fort McMurray to take part.