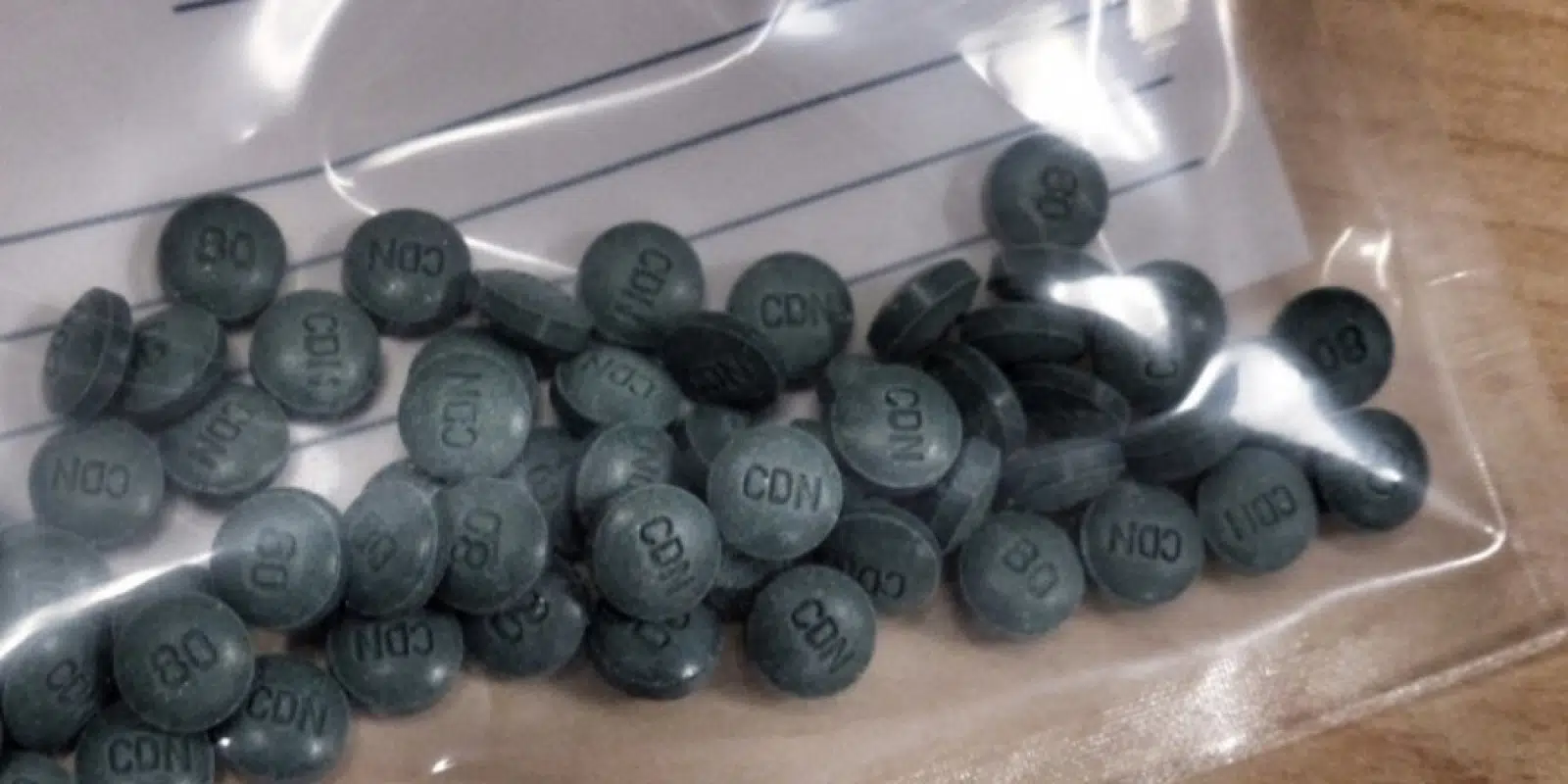 Eight people in Fort McMurray have died from an apparent drug overdose related to fentanyl in the first two-quarters of 2017.
From January to March, five people died with another three passing away between April to June, according to the Health Ministry's second quarter report on Opioids and Substances of Misuse.
This is close to 2016 numbers, where nine people throughout the entire year died from a fentanyl related overdose.
So far in 2017, there have been 241 deaths due to fentanyl across the province. Last year, there were 343 fentanyl overdose deaths.
The region also had the second highest rate of apparent drug overdoses related to fentanyl per 100,000 person years in the second quarter, sitting at 19.9 per cent, only behind Grand Prairie at 23.4 per cent.
When the opioid crisis started to worsen across the country, first responders started carrying naloxone, which can reverse the effects of an overdose.
Wood Buffalo RCMP officers have been carrying naloxone since late last year. Back in February, Constable Erica Laird spoke to Mix News stating members of the police force had needed the kit after they were exposed to fentanyl while responding to a call.
At the time, Laird says she was unaware if the kits were used on a citizen. However, back in July, police did save the life of a 25-year-old man in Janvier using naloxone.
"We're finding that the amount of fentanyl in people's drugs is becoming so high that they actually need about two doses of naloxone to even bring them out," said Madison Schiltroth, Overdose Prevention Nurse with HIV North.
Schiltroth notes anybody can get their own kit, they will need to be trained to properly administer the antidote. Over the past three years, she adds they've handed out roughly 15,000 kits in the North Zone, which includes Fort McMurray, Grand Prairie, and Peace River, reversing around 1,100 overdoses, though the numbers aren't concrete.
"I believe not many people knew we had this program running, so once they did realize we've gotten a lot of feedback that people would like their staffed trained in how to administer this," added Schiltroth.
These kits can be used on all types of opioids, as fentanyl isn't the only dangerous drug being found in Fort McMurray.
Back in May, a vehicle was pulled over during a routine traffic stop where police found 390 carfentanil pills. Originally, the Wood Buffalo RCMP thought they found fentanyl but lab tests confirmed it was in fact carfentanil.
The drug is 100 times more potent than fentanyl and as little as 20 micrograms can be fatal.
Where fentanyl is administered in hospitals, police say there is no known application where carfentanil would be safe for human use.
According to the report, there have been no deaths related to an opioid other than fentanyl, including carfentanil, this year in Fort McMurray.
Last year, there was one.
-With files from Elizabeth Priest