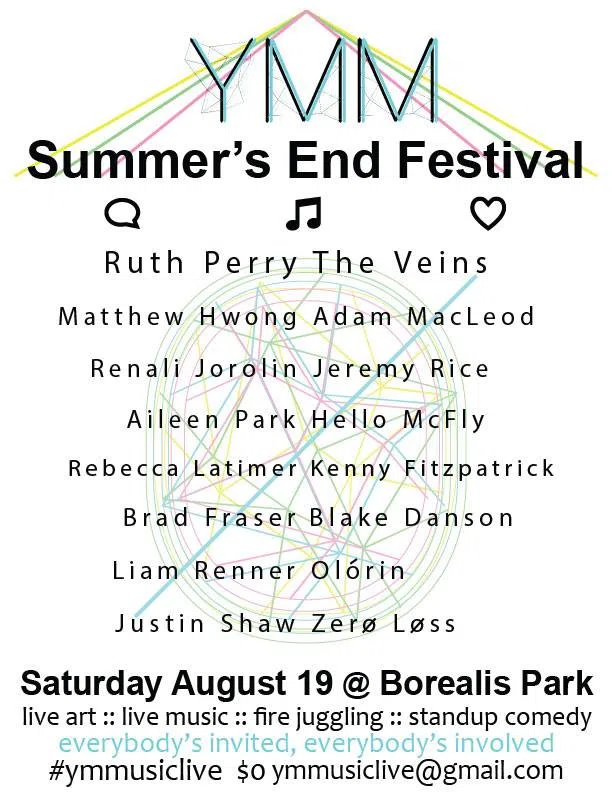 YMMusic Live is throwing a summer's end festival to celebrate the end of the season.
The festival will feature all forms of creative expression – from music, to artists, dancers, fire jugglers, stand-up comedy and all sorts of other unique and creative acts.
Zach Edward is coordinator for the festival and a musician in the band Zero Loss – one of the acts in the event.
He tells Mix News they just want an opportunity to share their love of music and performing with the community.
"It's nice to be around other people who are doing what they love," Edward said. "So, to have an event like this – as much as it is nice to have an audience, it's more just that we are going to do it if it's in our basement, backyard or on a stage somewhere. Might as well be a stage."
Edward adds there will also be several musical performers looking to share their sound.
"There's going to be three acoustic artists that start, there's going to be two cover bands and then there are two original bands at the end of the night that are a little bit louder and noisier. So, there should be plenty of variety to keep people interested."
The Summer's End Festival will take place on Saturday at Borealis Park – running all day long and admission is free.