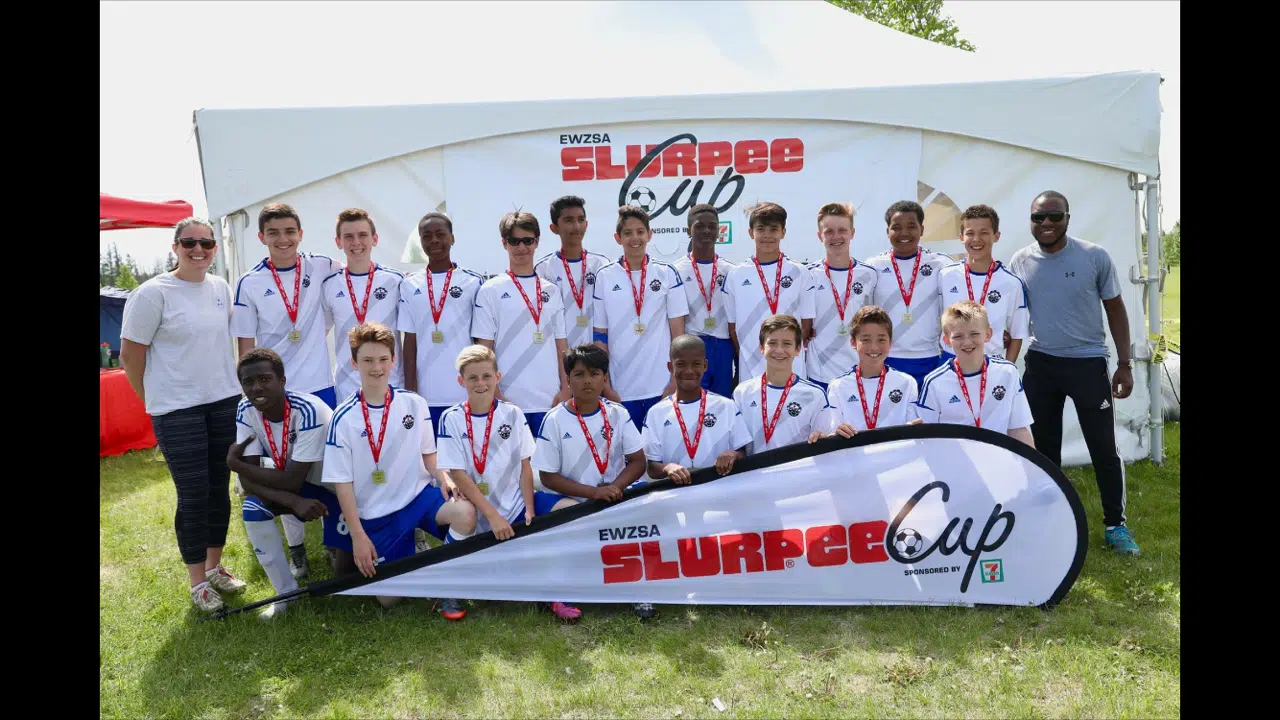 One of Fort McMurray's soccer clubs is getting a chance to win provincial gold in front of a home crowd.
The Alberta Soccer Association's U-14 Tier 2 Provincial Championships is being held in our region this weekend.
Striker with Fort McMurray's U-14 Boys Fury Kyle Morin tells Mix News this will be his first major tournament here in the community
"It's going to be special, I've never done it before – playing in front of everyone, show them how good we are, show them what we can do, it should be good."
Morin notes they're getting an advantage they've never experienced – sleeping in their own beds, not a hotel.
Most of the players have grown up playing the game with each other.
They've seen the highs, winning two golds and two silvers in previous tournaments this year and the lows from missing out on a bronze medal by letting a goal in with six seconds left.
"It gives us motivation, we were so close to a medal, it was the first time we were in semifinals and just getting that close and losing it, so it's definitely good motivation."
The tournament starts on Friday, August 11, and goes until Sunday. The Fury will play their first game on Saturday against the Edmonton Fury at 9 a.m. at the Syncrude Timberlea Athletic Park.
The gold medal takes place on Sunday 11 a.m.
"It would be nice to do Fort McMurray and our club proud so definitely coming away with the gold medal will be the ideal prize," said Head Coach Jay Mutala.