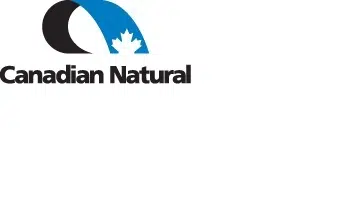 Canadian Natural Resources Limited posted a $1.07 billion profit in the second quarter of 2017.
That's an increase of $788 million from the same time last year.
In its report released Thursday, CNRL says the Horizon Phase 2B expansion, located about 100 km north of Fort McMurray, and acquired Athabasca oil sands volumes drove 27 per cent growth in crude oil production volumes when compared with the second quarter of 2016.
Canadian Natural closed the transformational acquisition of the Athabasca Oil Sands Project during the second quarter and took over operatorship of the AOSP mines on June 1.
Crude oil and NGL production volume also increased last quarter, which CNRL notes is primarily due to high reliability and strong production from the Horizon Phase 2B expansion.
CNRL's annual 2017 production guidance at Horizon remains unchanged at 170 000 – 184 000 bbl/d, despite the increase in planned downtime by 21 days.