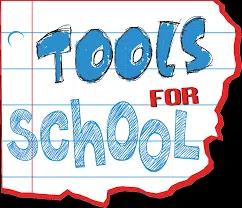 Families finding it hard to obtain school supplies this year can get help from the United Way.
The "Tools for School" campaign is back for another year aimed at helping families in financial hardships get the supplies their children need for school.
The United Way of Fort McMurray is teaming up with Staples, looking for cash donations.
"The goal is to make sure every child has the opportunity to start the school year with all the supplies that they need to be successful," said Cecilia Mutch, Executive Director of the United Way of Fort McMurray.
Mutch notes this year they're expecting to help around 600 families. Last year, they handed out 2,350 backpacks mostly due to the wildfire and evacuation.
In a normal year, they usually supply around 400 to 500 backpacks.
Each backpack will have the usual, pens, pencils, notebooks but will also have other items focused on the grades of students.
"The schools gave us a list, for instance, what grade one children would need, what grade sixes would need and staples will be putting together the kits based on the school requirements," added Mutch.
Donations are being accepted at the downtown Staples.