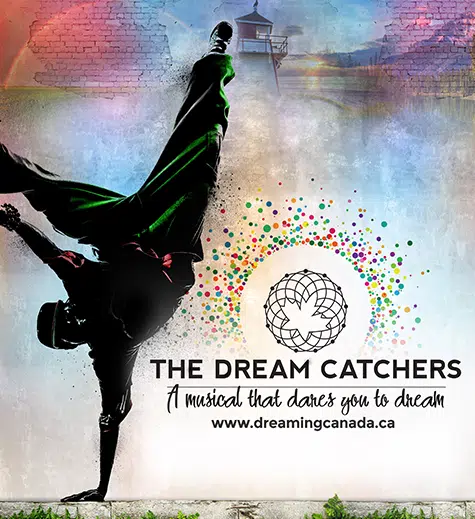 A traveling theatre company is bringing its one of a kind performance to the RMWB.
Dream Catchers is a musical involving 26 performers, that explores the dreams of young Canadians by exploring the concepts of inclusion, reconciliation and our environment.
Kevin McLachlan plays guitar in the show and performs several breakdancing skits.
He tells Mix News it's been an unforgettable experience, traveling the country with so many talented individuals.
"There's certainly a level of comradery that happens when you're stuck in a metal tube, sitting with people for this many hours of the day. It's been a lot of fun, it can, of course, get stressful at times but really, I think everyone is having a blast. And what a way to see these cities and these parts of Canada that we may not have been able to otherwise."
Dream Catchers is a Canada 150 signature project developed out of the Confederation Centre of the Arts based out of Charlottetown, Prince Edward Island.
The show was inspired by a giant dream catcher back in P.E.I. which bares smaller dream catchers from across the country – emphasizing the inclusion of Canada.
The show blends hip-hop, folk and spoken word with contemporary and Indigenous dance.
McLachlan says the show is all about recognizing what it means to be Canadian.
"Take a step back and look at our history and especially the history of Indigenous, First Nations, Inuit and Metis people who've been here for many years before us. It's giving a voice to those stories if they maybe haven't been heard before and, giving representation to people who haven't necessarily been on stage."
Dream Catcher runs on August 6 with curtains opening at 1 p.m at the Anzac Recreation Centre.