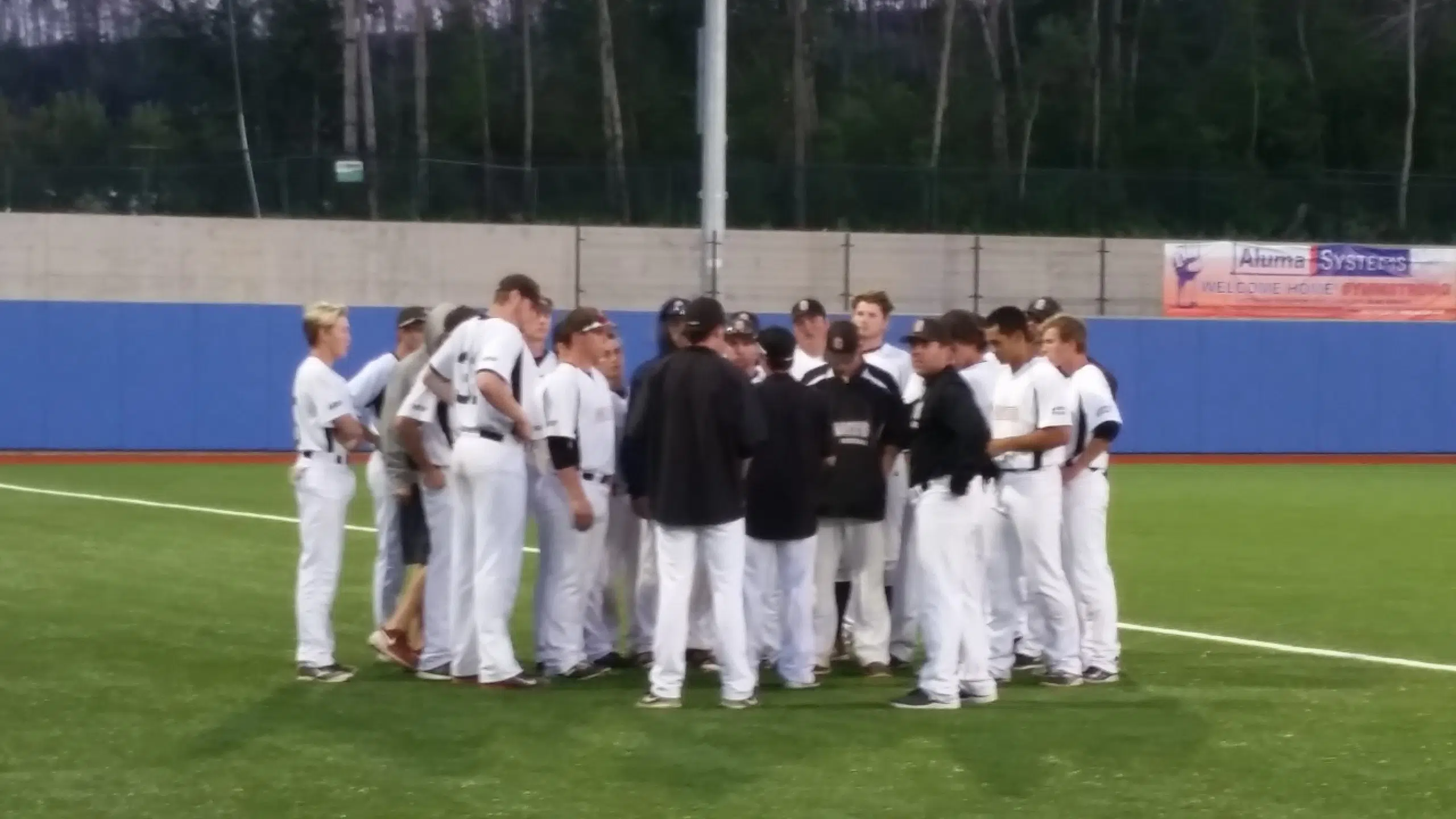 A 20 and 28 finish to the season means no championship parade for the Fort McMurray Giants but the future looks very bright.
The Giants closed the curtain on their 2017 season without a playoff berth for the second consecutive year since their inception into the WMBL.
One bright spot was pitcher Tyler Hodder, who played like a man-possessed all year long – posting a 6-and 2 record and leading the league with a 2.37 ERA.
He tells Mix News his strong season can be attributed to his teammates.
"It's a good accomplishment but I am not really a strikeout guy," Hodder said. "I'm not out there dominating hitters, throwing fastballs by them. I rely on my defense a lot and they were making the plays that really needed to be made. They really had my back through the whole season."
Hodder notes that it was a tale of two seasons for the Giants – with a nine-game skid to start the year – and 7 wins in the last ten games to cap it off.
After that 0 and 9 start – he feels that his team did an excellent job bouncing back.
"We started off rough," Hodder said. "Nothing really clicked. There was always one thing was going wrong: our pitching was on; our hitting was off or our hitting was on and our pitching was off. Sad to say, towards the end of the season we really started to click and it was a little too late and we started winning games when it didn't really matter anymore."
Hodder points out that his team was quite successful against the top tier teams in the league.
He feels with an abundance of returning players for 2018 – the Giants will only get stronger.
We have a bunch of returning players too and it's good to have those guys coming back because they showed what they can really do on the field. I'm pretty sure we have pitcher Tyler Moskalyk coming back and he can throw the ball really well. Matt Hewitt could be coming back and he's a key guy for us with his play at Shortstop.
The 20 wins marks a four-win improvement from last year.
Hodder plans to use the offseason to stay in shape and continue to hone his craft in preparation for 2018.