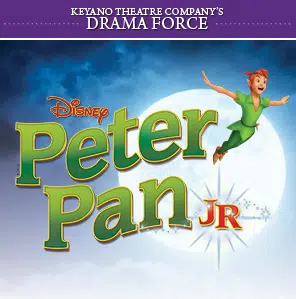 Keyano Theatre's Drama Force is looking to take you on a magical journey to Neverland.
After weeks of rehearsal, the company is set to present a special performance entitled Peter Pan Jr.
Drama Force engages youth in the region ages 10 to 17 with an exciting theatrical learning experience and creative performance opportunity.
Over 30 kids have spent the last three weeks discovering many of the dynamics of technical theatre through skills like voice, dance, acting, and improvisation.
Since July 13, kids ages 10 to 17 have been rehearsing and learning fundamentals of theatre through the guidance of Keyano Theatre Instructor Roxanne Dicke.
Through Drama Force, Dicke has also directed the Jungle Book, Alladin, and Little Mermaid.
The play will have an early run through on Tuesday at 12:45 p.m. at Keyano Theatre.
The show officially opens on Friday at 3 p.m., with another performance at 7 p.m., and again on Saturday at 2 p.m.