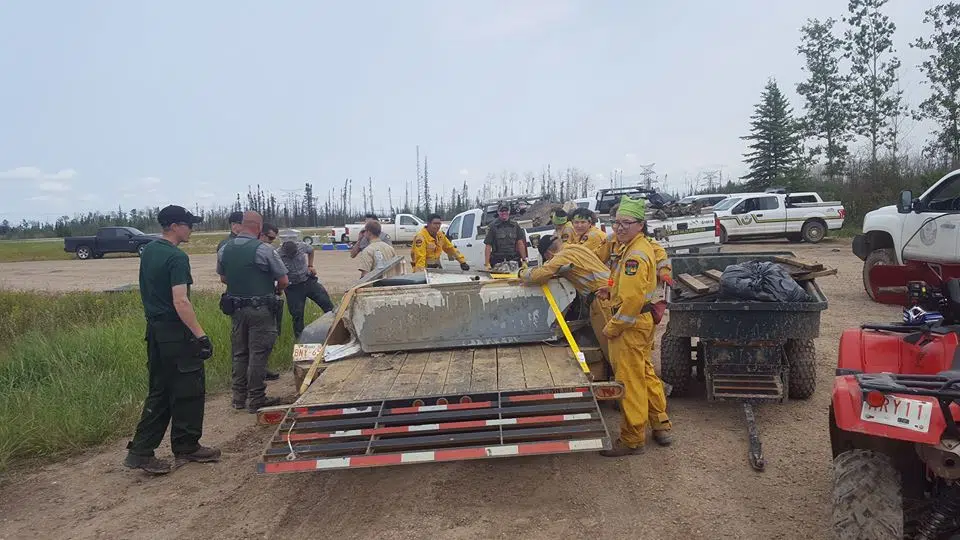 Over 5,000 pounds of trash and debris was pulled out of the Highway 63 pond.
Last week, Alberta Fish and Wildlife and Environment Protection Officers pulled the garbage from the water, which is about 8 kilometres south of Fort McMurray.
What they found was "substantial" as they fished out full garbage bags of trash, fenders, an engine block, and other pieces of debris.
Fish and Wildlife Officer Alex Dayman tells Mix News people are stopping at the pond just to get rid of their trash.
"A lot of people seem to bypass the landfills and find that as the easiest spot to dump their garbage."
Dayman notes the body of water is a stock pond – being home to different fish like trout. He adds the worry is oil and other substances could damage the water and surrounding area.
"There are all sorts of things that can be left inside engines or plastic, we all know how bad plastic is for the environment so it adds up quick, 5,000 pounds worth of junk."
Anyone who sees people throwing garbage into a body of water can call "Report A Poacher line" at 1-800-642-3800.
"Be responsible people, get rid of your trash at the landfill, don't bring it out into the country side, it's all of ours to enjoy, finding that much garbage isn't enjoyable," added Dayman.