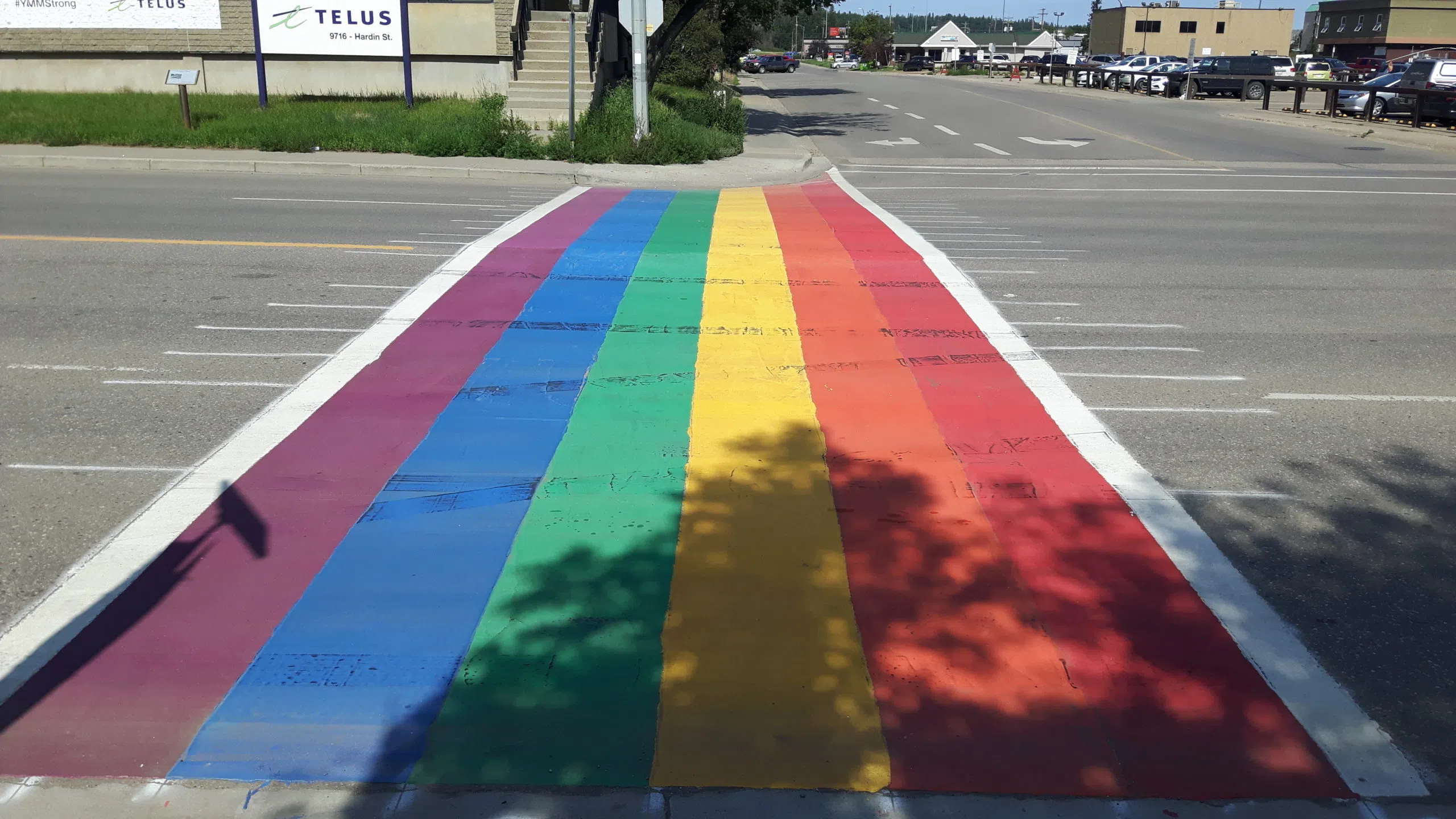 If you've driven on Hardin Street in downtown Fort McMurray the last couple of days – you've likely noticed a colourful new addition.
The RMWB has created the region's first permanent rainbow crosswalk at the intersection near Biggs Avenue.
Mayor Melissa Blake says it's a positive step toward demonstrating the diversity and inclusiveness in the RMWB.
"We're proud to be a diverse, inclusive and welcoming community," said Mayor Melissa Blake. "Diversity is our strength and this rainbow crosswalk celebrates that!"
The idea for this project gained momentum after a presentation to Council on June 27 by representatives from Regional Advisory Committee on Inclusion, Diversity and Equality (RACIDE) and Pride YMM. The RMWB says during that meeting Councillor Tyran Ault voiced his support for the project, which was later approved by interim CAO Annette Antoniak.
According to the municipality, the rainbow crosswalk, which was installed over the weekend, cost $10, 000 and has the same high-quality permanent marking material that is typically used for all crosswalks on primary and secondary roads.
Meanwhile, a number of threats have been on social media since photos of the rainbow crosswalk appeared online. Wood Buffalo RCMP spokesperson Corporal Erika Laird tells Mix News they have opened an investigation, but have no other details at this time.
Vancouver was the first city in Canada to introduce a permanent colourful crosswalk in 2013, since then communities across the country have been creating their own in advance of local Pride celebrations.
After a four-year hiatus, Pride YMM is bringing celebrations back to Fort McMurray in August to help end discrimination of people in the LGBTQ community.