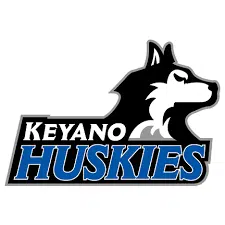 The Keyano Huskies are looking to help kids in the RMWB "Be Fit for Life."
Keyano College will be hosting a Multi-Sport Camp with basketball, volleyball, soccer, ASDC training and physical literacy programming.
Campers ages 4 to 16 will get 7 hours per day of physical activity, a free Huskies t-shirt, and hands-on training from expert coaches.
Keegan Kuhr is the Be Fit for Life Coordinator and he tells Mix News they want to develop confidence and competitiveness in their campers.
"It just helps kids' kind of learn how to move and get comfortable in those movements so that when they do get older, they'll have the confidence to try out for a volleyball team, or play at the park with friends, go for a hike or make the hockey team."
Future Huskies and International athletes will be involved in the camp – as will coaches from Keyano's basketball, soccer and volleyball programs.
As the Men's Volleyball Coach at Keyano, Kuhr feels physical literacy is imperative to the development of young athletes.
"Basically, just teaching kids how to properly run, jump or throw. To be physically literate is just as important as being able to read and write and that's something that we try to provide every single year and the sports camp is just one of the ways of providing that."
The camp runs in five sessions from July 31-September 1 and registration cost $150.
You can contact the Syncrude Sports Centre to register and for more information head to Keyano.ca.