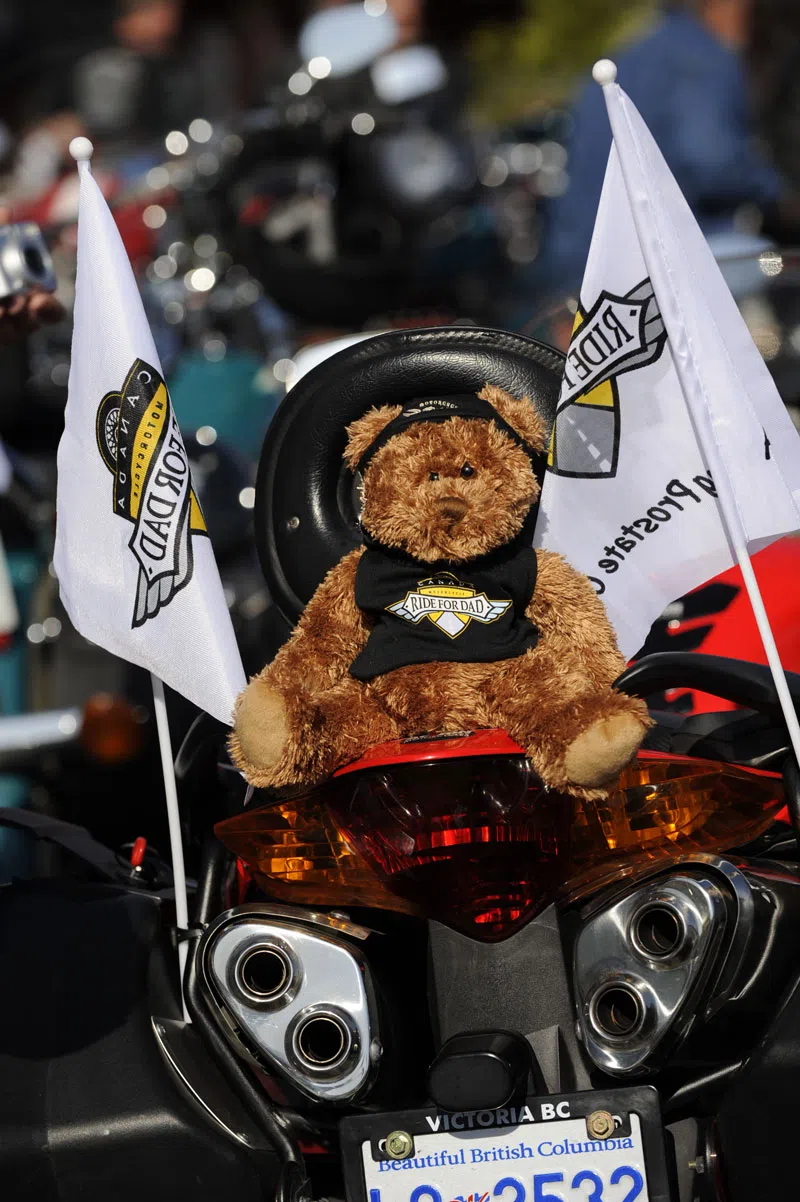 An army of chrome and leather continues their fight for more research efforts into prostate cancer.
For the fourth year, the TELUS Motorcycle Ride for Dad is returning to Fort McMurray to raise awareness, get men talking and try to improve the lives of those living with prostate cancer.
Co-Chair for Fort McMurray's Motorcycle Ride for Dad Robert Sheppard tells Mix News motorcycles are a loud, if not a flashy way to get people to think about their prostates.
"Just a machismo thing of riding a bike or whatever it is – it just seems like a fitting thing to do. From there, it just branched out to a bunch of different modes of transportation. It's something fun to do and it definitely catches the attention of people when you've got a bunch of bikes all on the road, in formation."
The ride originated in Ottawa when a man named Garry Janz wanted to raise funds for a friend who suffered from the disease.
Since 2000, the ride has raised over $23 million to the Prostate Cancer Fight Foundation.
Sheppard stresses paying attention to any signs that might point to prostate cancer.
"Even myself, for years I avoided getting my prostate checked because of the stigma behind it. Men in particular are a lot like: 'If I don't recognize what's wrong, there's nothing wrong.' Well, once I find out that there could be something wrong – I'm going to be sick."
Sheppard adds you should never hesitate to get a prostate exam.
"After the age of 40, definitely by 45 – just go talk to your doctor. And you can get a simple blood test done, the PSA tests have proven to be very effective for picking up markers that indicate levels of prostate cancer."
The initiative also features events for watercrafts, ATV's and snowmobiles – with proceeds all going to Prostate Cancer research.
The Fort McMurray Motorcycle Ride for Dad takes place on August 19 at Holy Trinity High School – with the ride kicking off at 10 a.m.
Pre-Registration will also take place at Holy Trinity on August 18 from 6 to 9 p.m. and you can also register the day of, from 7:30 a.m. to 9:45 a.m.