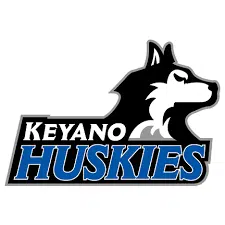 The Keyano Huskies are looking to help kids in the RMWB "Be Fit for Life."
The Monday to Friday multi-sport camp is organized by Keyano College and aims to develop athletic skill and physical literacy in kids ages 4-to-16.
Kids will get to play soccer, volleyball and basketball with Husky alumni while receiving hands on training from expert coaches.
The camp also provides training in the Alberta Sports Development Centre as well as physical literacy programming.
Individuals with physical literacy are capable and confident to be successful in a variety of physical activities that are beneficial to a healthy development.
The camp runs in five sessions from July 31 to September 1 and registration cost $150.
Campers will also receive a Huskies t-shirt and if they really enjoy their first week – they'll receive a $25 camp discount for a second week.
To register – call the Syncrude Sports Centre or head to Keyano.ca.