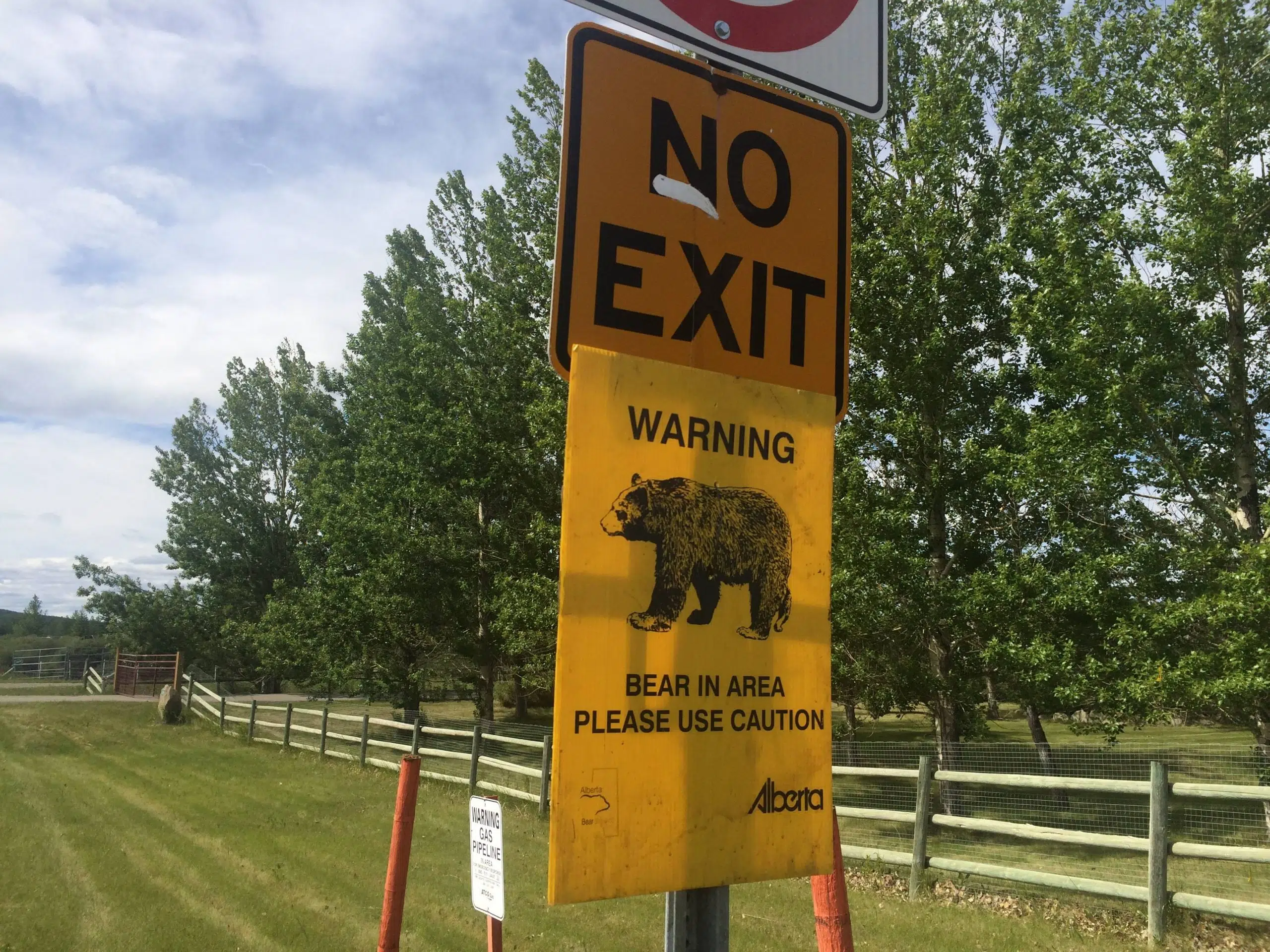 Bear Season is well underway but sightings have been below average so far in Fort McMurray.
According to Brendan Cox, spokesperson for the Fish and Wildlife Enforcement Branch, there have been three bears captured and 27 sightings between May and July.
That's a far cry from May to July of 2016 where there were 104 reported sightings.
However, Cox tells Mix News recently activity has been increasing which is forcing Fish and Wildlife to act.
"Bear activity has been picking up over the past several days around town. There are two traps that are set in the Timberlea area. The activity has largely been caused by improper garbage disposal."
Cox adds if you're hiking there are several Bear Smart tips to keep in mind.
"Make noise as you go, we encourage you to carry several cans of bear spray and have it somewhere that is readily accessible, like a holster. Carry an airhorn as well. Making lots of noise will alert bears to your presence making them more likely to avoid you."
While the wildfire did destroy many trees in the area, Cox says other plants have grown in giving bears a reliable food source away from the city.
However, he does caution against walking your pet in wooded areas.
"The presence of another animal can aggravate other wildlife but at the very least, keep it on a leash and talk to your neighbours and friends about these things, about proper ways to be Bear Smart."
If you spot a bear, you can call Local Fish and Wildlife at 780-743-7200 or call the 24-7 Report A Poacher Hotline at 1-800-642-3800.