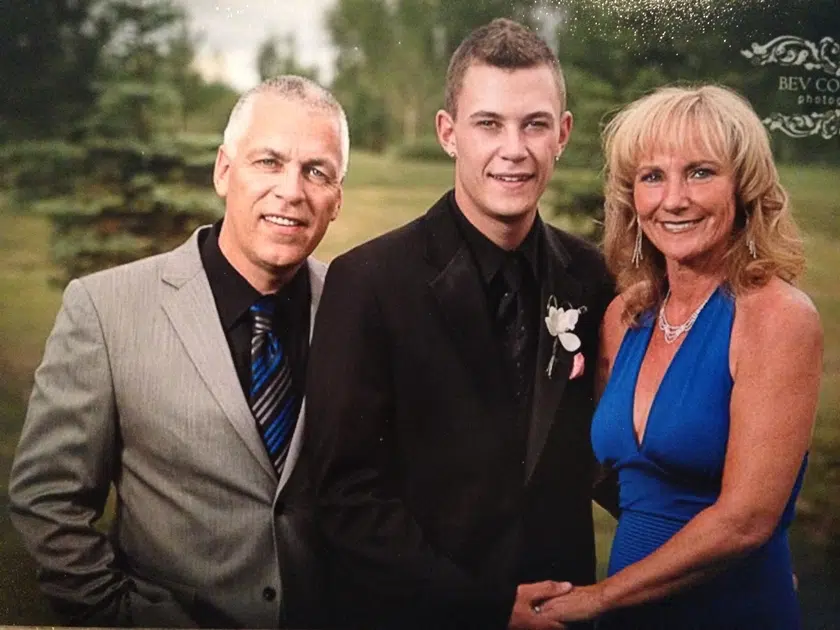 The grand prize draw for the 3rd annual Jeremy Snook Memorial Raffle will be held next week.
This raffle was started after the passing of Jeremy, a Fort McMurray resident who died after a fight with brain cancer at the age of 19.
Ever since, his parents Brian and Gail Snook have been fundraising for renovations to the Palliative Care Suites at the Northern Lights Regional Health Centre.
Director of Development with the NLHF Lorna Ash tells Mix News the palliative care unit project, part of their Gratitude Campaign, is now fully funded after this year's sellout.
Last year's raffle was able to raise over $106,000 with all the proceeds going towards the renovations.
For people who did buy tickets, the first-place winner will get a 2017 Dodge Rebel Crew Cab 4×4, 2017 Harley-Davidson Softail Slim, 2017 Harley-Davidson Street Glid, and 2017 7×16' Mission Custom Built Enclosed Aluminum Trailer.
Second place will get a $10,000 prize.
It will be held at the Voigt Harley-Davidson store on Tuesday, July 11.