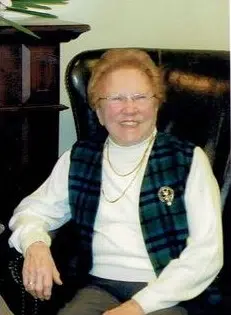 One of the women remembered for breaking the gender barrier at the Fort McMurray Chamber of Commerce has died.
Longtime business owner Alice Haxton passed away on Canada day at the age of 96.
Along with her husband Alex, the couple bought Hanson's store.
"Her store was the one place in Fort McMurray where you could find almost anything you needed, it was basically a hardware store but she stocked just about everything," said Frances Jean, business owner, and longtime resident.
Jean notes she was very well liked with the Indigenous communities as she used to buy local trapper's furs, outbidding Hudson Bay.
Back in 1979, Jean remembers the business burning down after a lit cigarette ignited a macramé. Haxton was the last to escape the blaze running back to retrieve the box of accounts owing.
A few years before that, Haxton was in the news for her new role at the Fort McMurray Chamber of Commerce. Herself, Jean, and Grace Dafoe were the first women voted into the organization.
Jean, who at the time owned McMurray Courier, wrote a passage about the chamber being a "good old boys club." Soon after a vote was held and the three women were voted in.
"A few years after that they asked her to be president," added Jean.
"The Chamber was saddened to hear of Mrs. Haxton's passing. Mrs. Haxton was a strong advocate for business in the region and was one of the first women to sit on the Chamber's board. The Chamber sends its deepest condolences to the Haxton Family," said Alexis Foster, Executive Director of the Chamber of Commerce, in a statement.
Haxton was also the first female seed analyst in Canada, working for Federal Grain Co.
Her Funeral will be held at the All Saints Anglican Church this Saturday. A reception will be held at the Golden Year's Society following the service.